We've traditionally offered a flat-rate pricing model that lets you commit to one bandwidth level for traffic - both to and from your bare metal instance(s). This model gives you unlimited data transfers and you're only billed monthly for your level of bandwidth commit.  
While this model works for most customers, we wanted to also give you the flexibility to pay only for what you use. That's why we developed our new data transfer pricing model. Instead of committing to one bandwidth level, you can now set the amount of total traffic you need from 5-100TB, in 1TB increments. 
You can still choose flat-rate pricing when provisioning an instance, but if you wanted to try out our new data transfer pricing, just follow these simple steps: 
Zenlayer tip!
If this is your first time creating an instance and you're not sure what to do, please check out our
quick-start guide
. 
Step 1. Log in to zenConsole and navigate to the Bare Metal Cloud page using the navigation bar on the left. 
Step 2. Click on the + Create Bare Metal Instance button to start the provisioning process.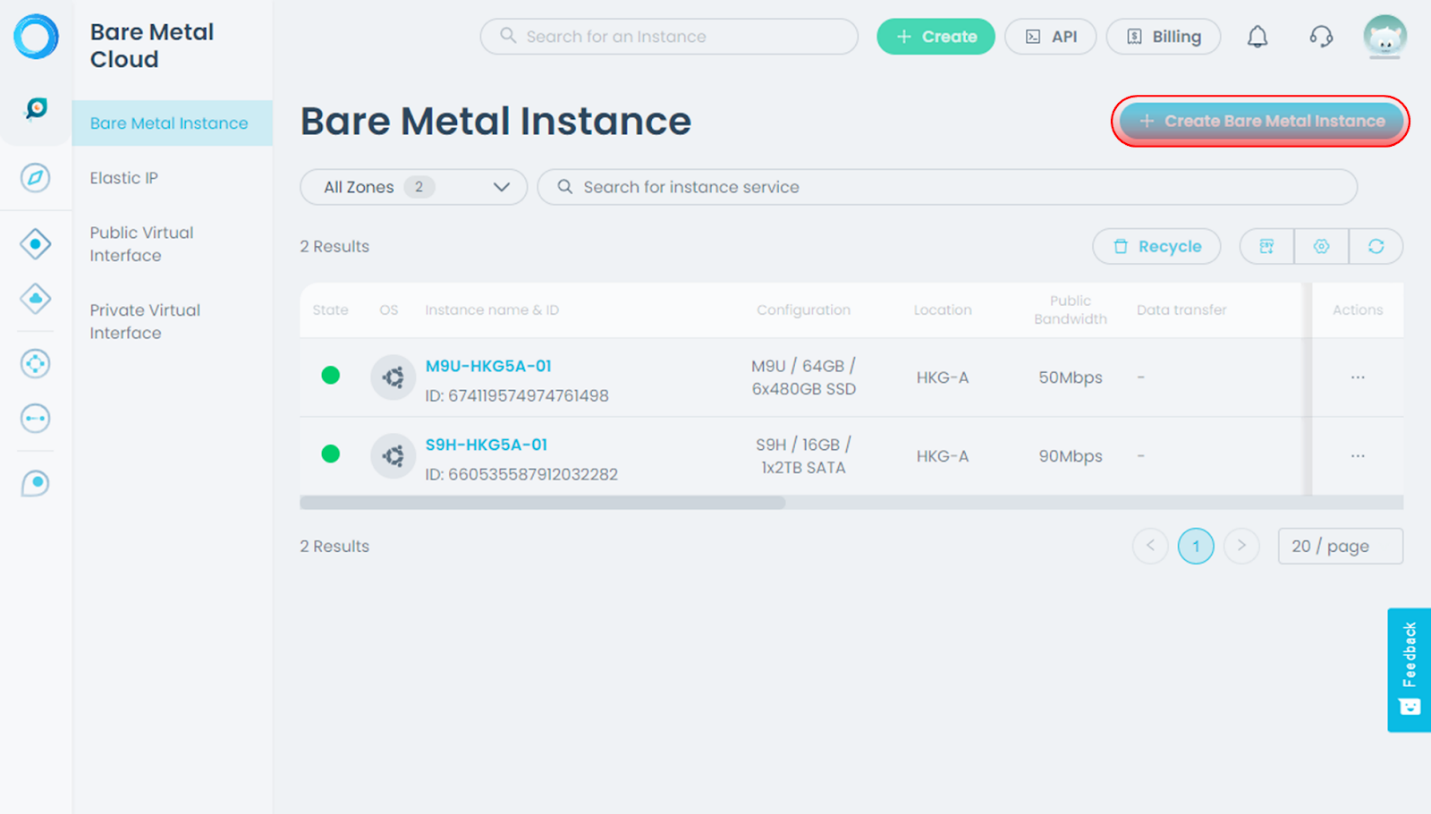 Step 3. Next, configure your server and click on the Go to Network Interface button to continue to the next tab.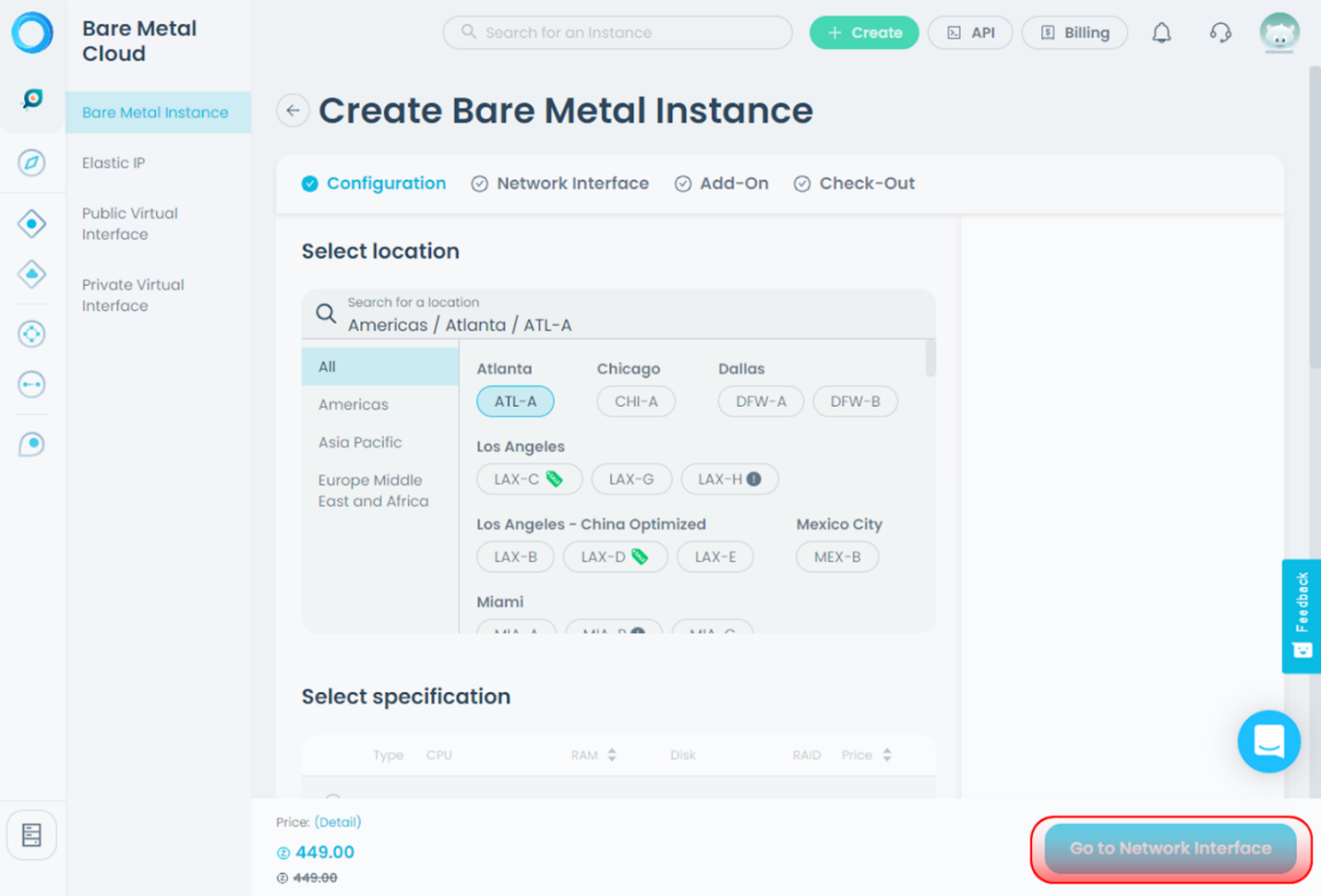 Step 4. On the Network Interface tab, you'll see that the default selected option is Flat Rate. Be sure to click on Data Transfer if you want to take advantage of our new pricing model!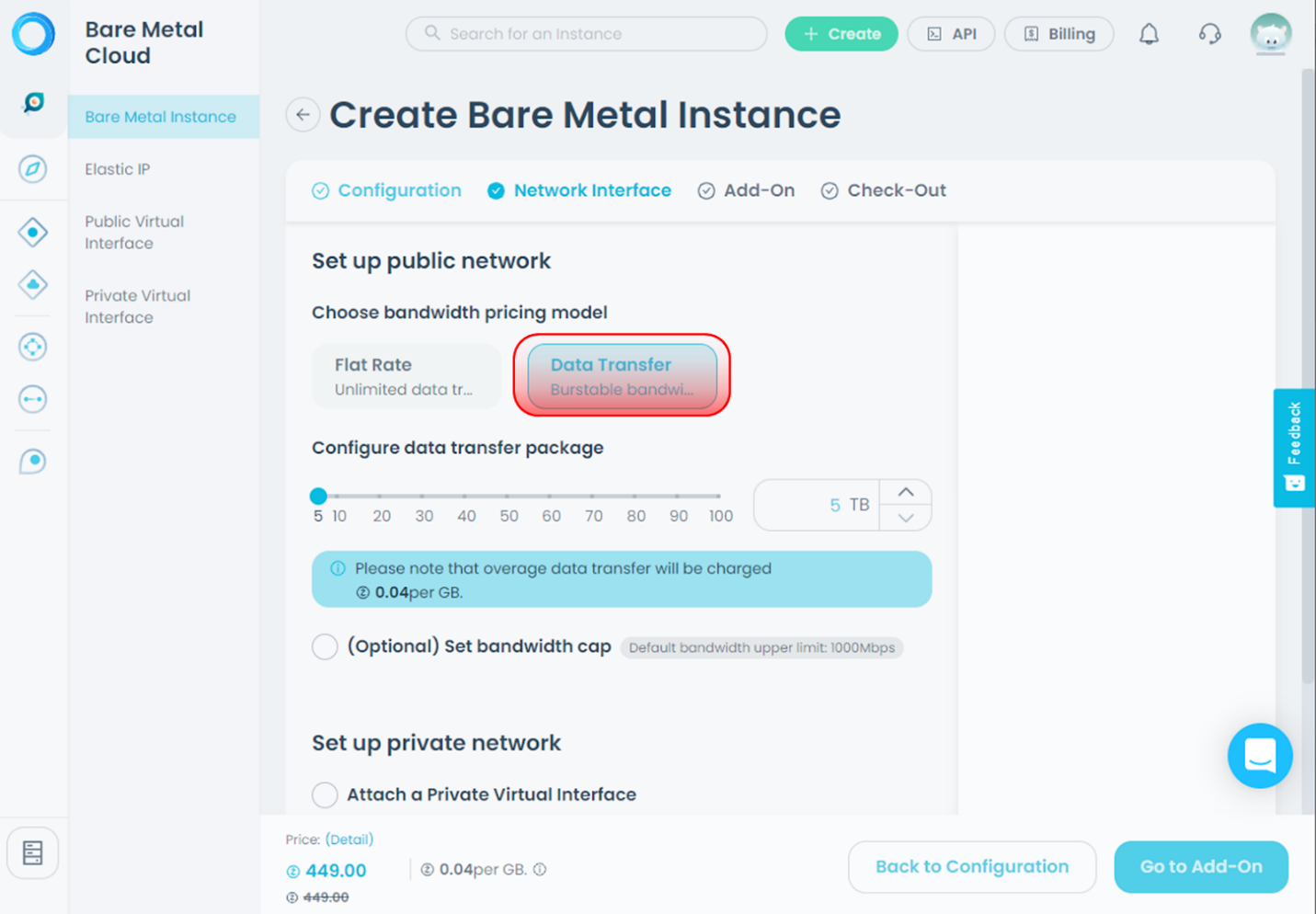 Step 5. Directly below that is a sliding scale that you can use to configure your data transfer package in 1TB increments. Your total price (at the bottom) will update to reflect your package chosen.  
Zenlayer tip!
You might have noticed that you can also set a bandwidth cap for your data transfers below the sliding scale. This is an option we provide that most customers won't really need. We recommend leaving it at the default limit of 1000Mbps. If you're not sure, feel free to consult with our
24/7 support team
.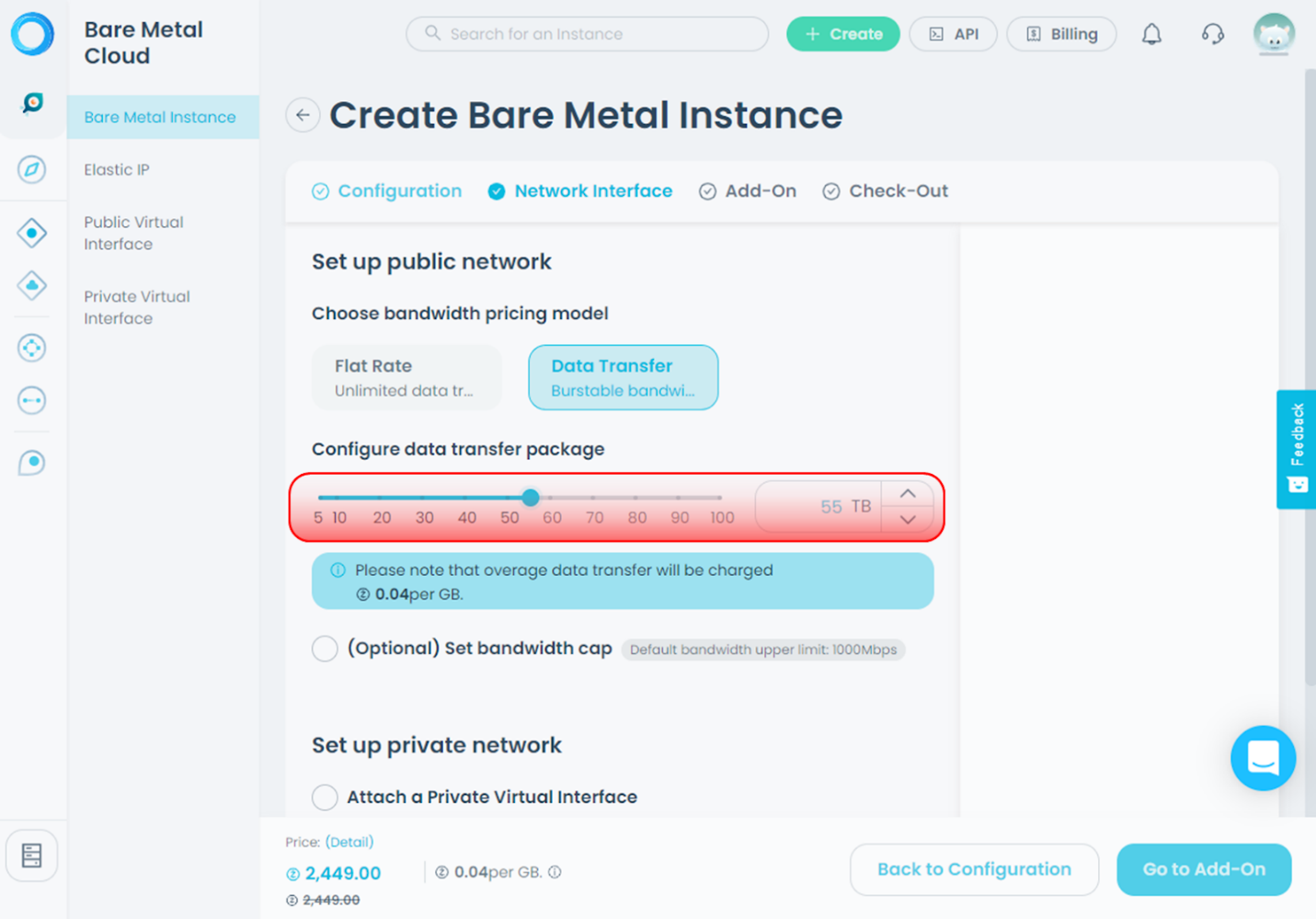 Step 6. After that, simply complete provisioning your bare metal instance and you're all set!  
Zenlayer tip!
If you need help completing your provisioning process, please check out our
quick-start guide
. 
New to Bare Metal Cloud? Check it out now! 
Instantly deploy your applications on high-performance, dedicated physical servers close to your users – now available in 59 cities across 6 continents. 
If you've never used our bare metal cloud, check it out! Delight your users with lower latency, and smoother, and more responsive experiences. Sign up for our self-service console or contact our sales team to get started!