Zenlayer is dedicated to helping you provide a seamless VPN experience to your users worldwide. As such, we've put together some unbeatable deals on Zenlayer Bare Metal and premium data transfer packages to help you optimize and expand without breaking the bank.
Choose from our 100 TB/1,000 TB data transfer packages across 12 cities in the U.S., Europe, Asia-Pacific, and South America and start enjoying blazing-fast connectivity that will keep your users coming back for more.
Please note that our current inventory levels are subject to change and may not always reflect real-time conditions. Please refer to zenConsole for the most accurate and current inventory status.
Where can I find these VPN package deals?
For your convenience and easy provisioning, we've integrated these exclusive VPN packages into zenConsole. 
After signing in (or signing up for) zenConsole, hover your mouse over Solutions using the main menu at the top of the page to bring up the solutions sub-menu, then click on Global VPN Provider Data Transfer Plan.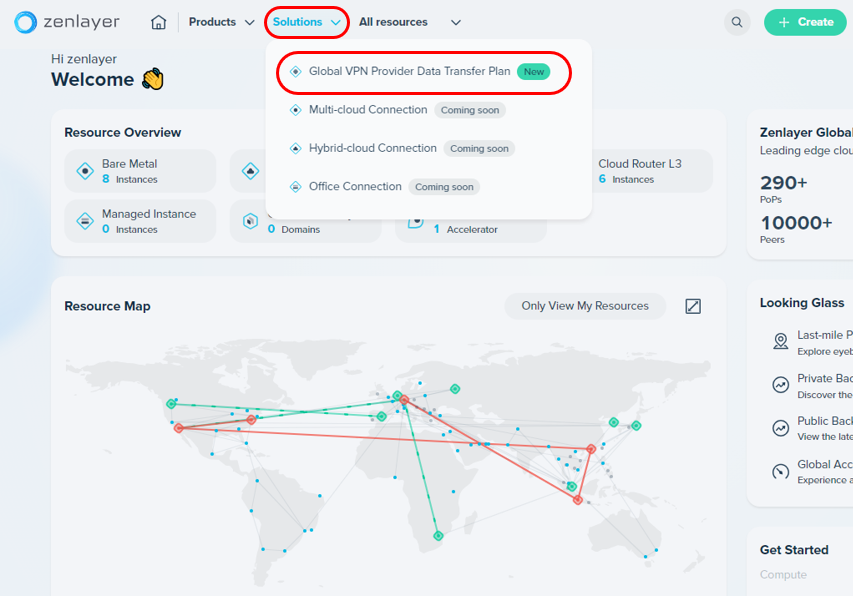 And you've found our deals! This page lists all available Zenlayer Bare Metal models and locations that are a part of this promotion. Happy saving!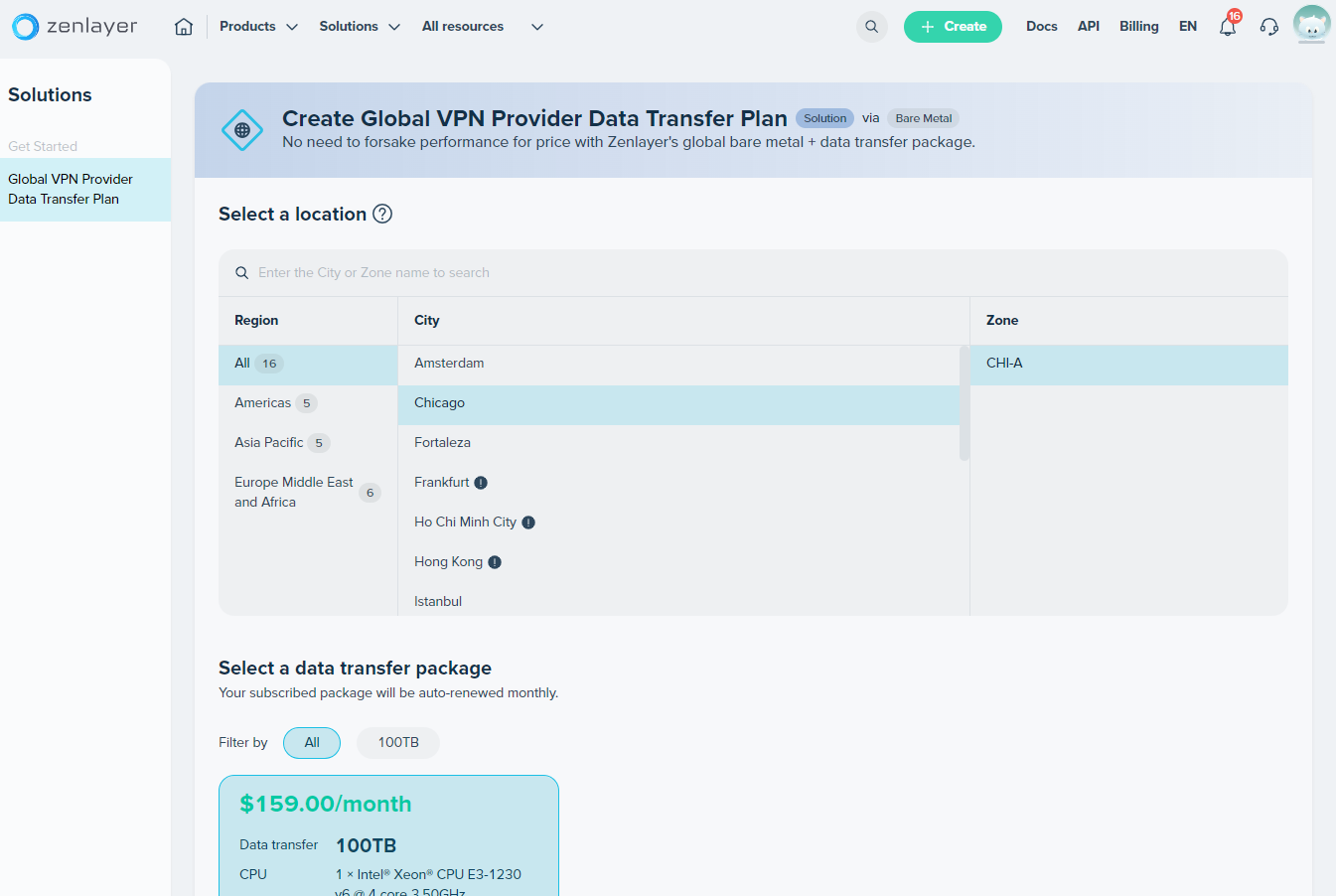 Scale your VPN service faster with Zenlayer
Let our expertise, advanced compute and networking solutions, and 24/7 live support team take the pain out of growing your VPN service.
You can count on our global network of 280+ points of presence (PoPs) and 10,000+ peers to help you bring your apps and services close to your users for silky smooth digital experiences, no matter where they are.
To take advantage of these exclusive VPN package deals, sign up for zenConsole – our self-service platform that lets you deploy around the world in minutes. 
If you want to grow your VPN service quickly, efficiently, and cost-efficiently while ensuring maximum satisfaction for your existing users, chat with one of our solution experts today!