If you follow our popular #WhereisJoe tag, you may remember seeing photos of a mysterious, handsome stranger serenading the employees of Zenlayer at a fabulous party. We're sorry to spoil the suspense, but yes, that was Joe Zhu, CEO and Founder of Zenlayer. Possibly no moment that night better encapsulated his constant willingness to go the extra mile for his employees. As Joe is fond of saying, "When they're happy, I'm happy."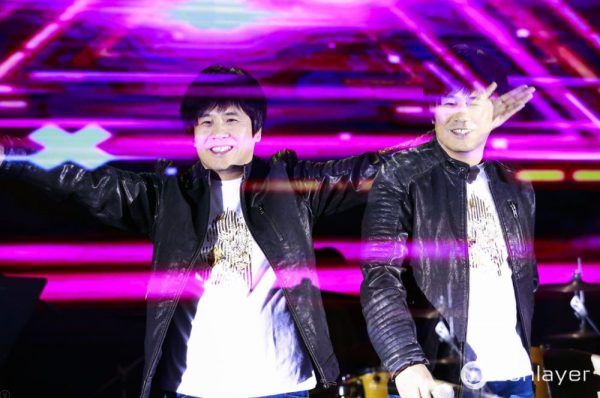 However, that was only one moment from a day full of big news, exciting plans, and one heck of a party. Under the banner "Accelerate 2020," Zenlayer kicked off the new decade with a bang.
"I could really feel the energy. I'm pumped for another year! Plus I got a lot of cool stuff. Thanks for the gifts!" – Michelle Dai, Project Manager
The day opened with Zenplayers from around the globe gathered to hear Joe's vision for the future of the company, and Zenlayer's founder didn't disappoint. Joe took the stage and immediately launched into big plans for Zenlayer's next stage of growth: further growing the company's dominant bare metal position in India while greatly expanding connectivity and other services in the region.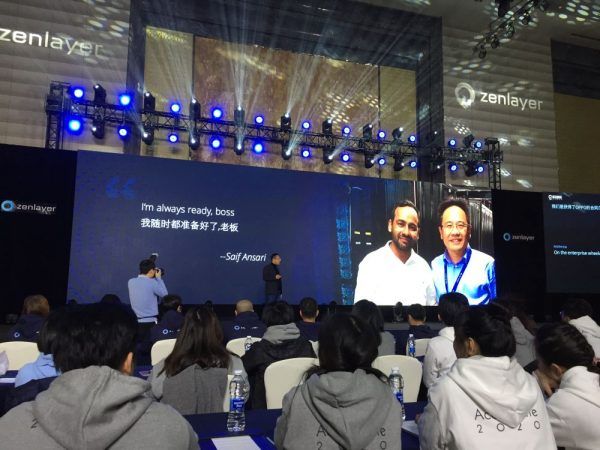 Joe didn't stop there, of course. He had plans not just for 2020 but looking all the way to 2025 and beyond. "When you get to 2025, the global population will be around 8.2 billion. We want seven billion of them to be within 10 milliseconds of our coverage. We also hope that at that time, any services related to user experience around the world will be provided through our platform."
In short: "What's the future going to be? We're going to be the #1 edge-cloud provider in the world!"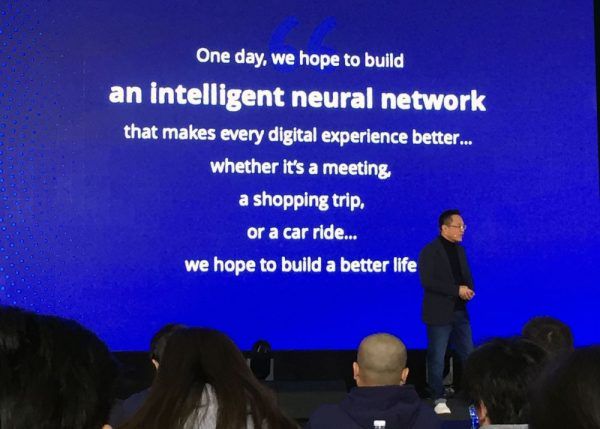 Product Managers and Senior Directors followed, presenting their visions for innovation and expansion over the next five years. One theme was recurring: creating better digital experiences across the globe with forward-looking thinking.
"We're going to grow our network based on user experience and edge coverage. Our network boundaries will be closer to our end users, thereby enhancing our end users' digital media service enterprises." – Alex Wang, IP Network Architect and Product Manager
"Our CDN is like a small version of edge computing, caching and distributing content. The name – Application Acceleration – is perfect, because we're going to use it to accelerate our goal of enhancing user experiences." – Shirley Chen, Sr. Director of Product and Platform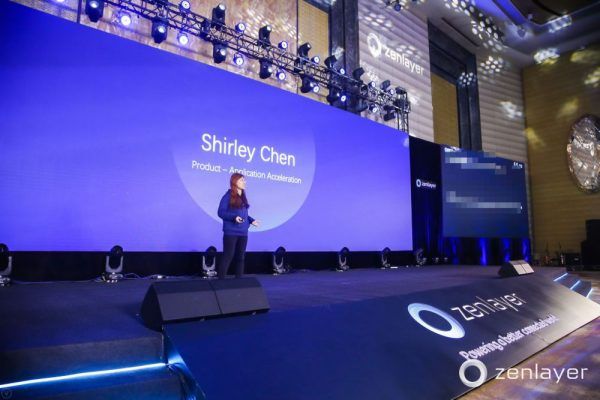 But while product visions looked forward, there was also time for celebrating the past and Zenlayer's most important resource of all: the people who make these grand visions reality. An emotional Joe presented all 13 Zenplayers who have been with the company since 2014 with certificates and commemorative rings honoring their contributions. He also took advantage of the moment to announce another dream made reality: making Zenlayer an employee-owned company through a brand-new ESOP plan.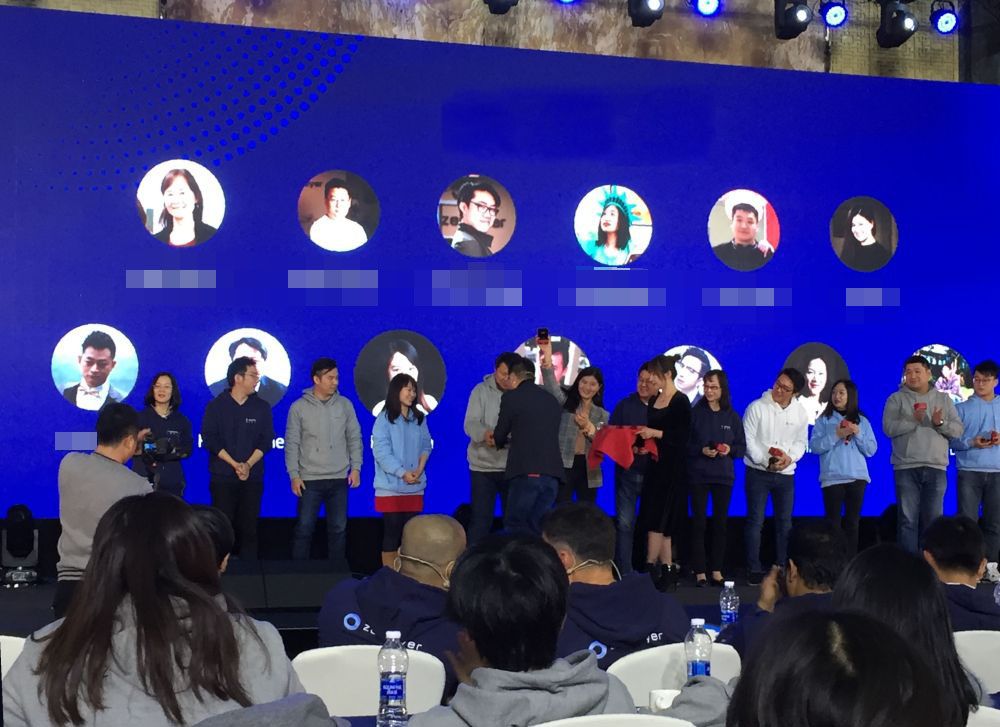 In the evening, Joe would get another chance to recognize the hard work that makes Zenlayer's global network so easy to use. Sixteen Employees of the Year were recognized to loud cheers, with representation from across the organization. A rare tech company that places equal value on support staff, Zenlayer's statuettes went not just to network engineers and project managers but also to members of departments like Administration and HR. In fact, possibly the most thunderous applause of the night was for Office Manager Donna Chang, who (among many, many other things) arranged all of the plane tickets and hotel accommodations for the US team.
"I just joined Zenlayer a few months ago but already feel like part of the family. I want to be on stage five years from now receiving my own ring." Edgar Gonzalez, IDC Engineer
After a morning full of presentations, it was time for everyone to get dolled up for an acceleration-themed gala. Hosted by Amber Peng, Steven Dinh, Marty Chao, and Eva Zhang, Zenplayers took the stage to show off their talents while dish after decadent dish was served to the tables. Awards were handed out, raffle prizes drawn, and drinks consumed as Zenplayers greeted friends they hadn't seen in person since last year's gathering and met new co-workers in person for the first time after months of overseas collaboration.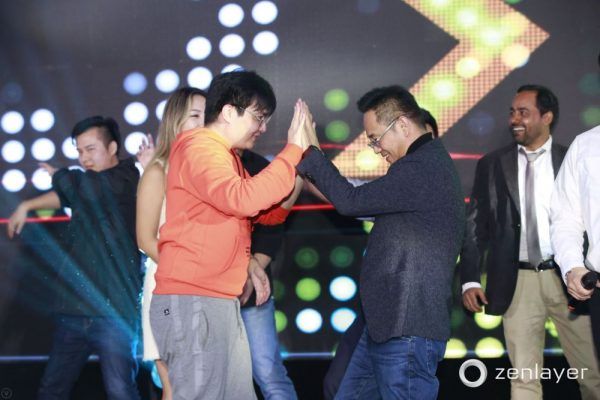 "The evolution of the venue really shows how much we've grown over the last 5 years. We started from a hotel room, then expanded to a meeting room and now to a conference hall, because we are putting on a bigger and better party each year to celebrate our achievements with our Zenfamily from around the globe!" —Marty Chao
Wishing you could attend Zenlayer's kickoff celebration next year, which promises to be even bigger and more spectacular than 2020? Joe has set some pretty impressive growth goals for the next five years, and that means a lot of new Zenplayers to greet at next year's party. Open positions can be found via our Careers page.
"Great experiences start with the employee. Zenlayer can only be the company we want it to be when we recognize each other's contributions, do our best for both customers and each other, and treat everyone with kindness." – Joe Zhu, CEO and Founder