Zenlayer builds out China IDC infrastructure to help more global customers establish and expand their digital presence in the Mainland. It has doubled its Mainland China data centers to 20 with a total China network capacity of 800 Gbps.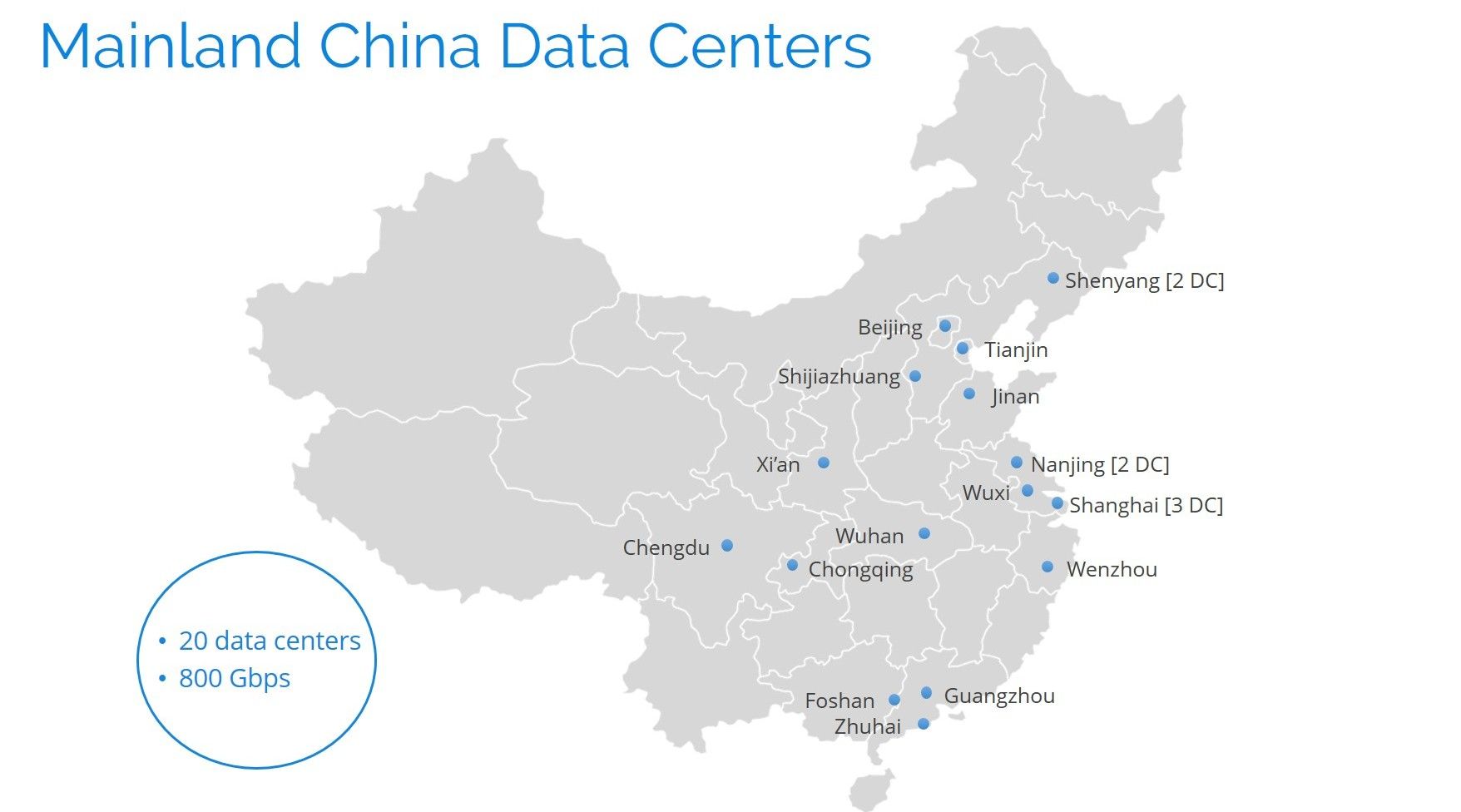 Zenlayer now has data centers in all seven geographic regions of China.  In addition to multiple data centers in Shanghai, Nanjing and Shenyang, Zenlayer also has locations in Beijing, Chengdu, Chongqing, Foshan, Guangzhou, Jinan, Shijiazhuang, Tianjin, Wenzhou, Wuhan, Wuxi, Xi'an and Zhuhai.
Due to infrastructural and political constraints, the key to fast delivery of digital content to Chinese consumers is locating physical servers inside China. Zenlayer's substantial expansion in China signifies its commitment to facilitating the entry of global companies into the world's most populous country.
In addition to its China data centers, Zenlayer has more than 30 data centers worldwide covering six continents, with a total network capacity of 1.4 Tbps. Zenlayer will soon be offering  SDN based connectivity services between the U.S. and China as well.
Zenlayer will be attending ITW (International Telecoms Week) May 8th – 11th in Chicago. Solutions Managers will be on hand to discuss Zenlayer's latest network expansions and new product offerings.
To learn more about how Zenlayer can optimize your global IT infrastructure, please contact itw@zenlayer.com to schedule a meeting at ITW.