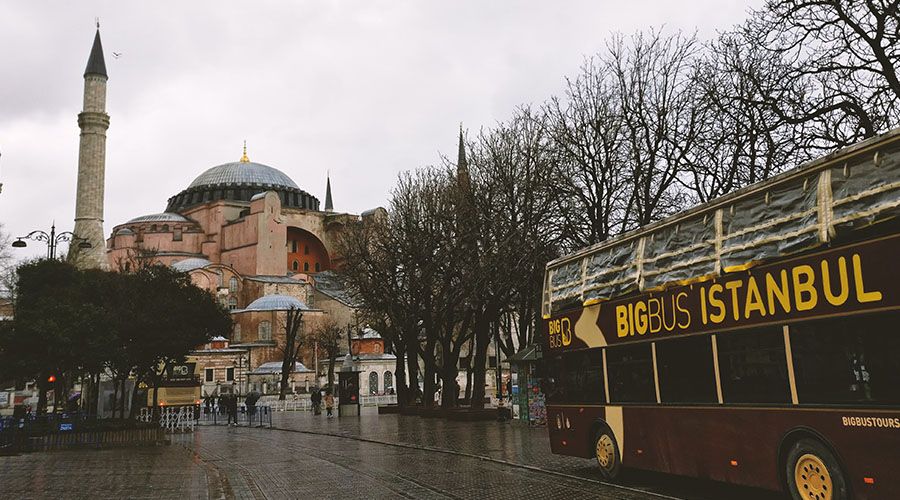 One of the major advantages to using Zenlayer services is that you can avoid making any of your own deployments – we handle everything from procurement and shipping to installation and QA for you. But there's a lot of work that goes on behind the scenes to make things effortless for our customers. Project Manager Michelle Dai dishes on some of the details of two recent deployments at new Zenlayer PoPs in Mexico City and Istanbul.
What was different about the deployments in Mexico and Turkey compared to previous projects you've managed?
It felt like everything! Previously I mostly managed deployments in US and Europe for PoPs [Points of Presence] that we had already established or new PoPs in countries we've deployed in before. Istanbul was my first time managing a brand-new location for Zenlayer and Mexico City the second.
Even though a lot of the work is the same – coordinating procurement, checking cross-connects, working closely with the data center team, etc., there were a lot of little things that were different because of local regulations. On top of that, COVID-19 means we can't do a lot of the things we would normally do during a deployment because of lockdowns or limited travel options.
You just wrapped up work in Mexico. What was that like?
The PoP, MEX1, is our first data center in Mexico, and we're working with a new partner, KIO Networks. They're leaders in the Mexican market and have a lot of infrastructure in the country, which is good for our customers because it means we can connect them to their users quickly. I loved working with our account manager there, Karla Simsch – I can give her a shoutout, right? – Karla really helped me out during the planning stages.
There was a lot of back and forth to get all of the details right. You never know what's going to be different when working in a new country or with a new partner. In Mexico, for example, there was a special cabinet system. Cable trays are usually above cabinets, but in Mexico the trays are under the floor. That means cabling work requires additional coordination with the data center, and another item to add to the timeline.
One thing that's always different from country to country is shipping. People who aren't project managers don't think about that! In Mexico, shipping high-value equipment is somewhat risky. There's always the possibility your shipment will be seized by customs or damaged in transit, and import taxes are very high, like in Brazil. Plus, there's the time factor. It takes about two weeks for deliveries to be processes by customs, and due to COVID-19 we had a very limited window at the data center to receive equipment. To make sure the deployment wouldn't be delayed, we arranged three different shipments of equipment, so that even if one got stuck we would still be able to get started on time.
What happens once the equipment is in-country and ready for installation? Is there a specific timeline?
Once everything is delivered, you can't necessarily start right away. Cross connections from our cabinets to the rest of the data center have to be placed – which is more schedule arranging between our side and the data center – and IP transit needs to be ready to go so we can access the equipment remotely and connect without relying on the data center's own connections and time.  
Then, it's time to mount the servers. Mounting is always the highest-pressure part of a deployment. Usually we fly in our own people to handle every step of the process, but due to COVID-19 we had to use a local team for this deployment. Nick Ni, our Sr. Director of Global IDC Operations, checked every step remotely as the on-site team worked. We documented every step of the process in advance. Then we had back and forth with calls, video, and a dedicated chat with pictures so Nick could personally check everything.
Our core cabinets have especially complicated cabling, and there was concern about letting anyone else handle such a sensitive job, but we simply didn't have any other choice. We were able to meet our standards thanks to all of the communication, but of course as a project manager I was always worrying about the time to coordinate everything!
We had similar circumstances in Turkey. As we worked on the new PoP in Istanbul, we had video for the last-mile fiber patching so I could see exactly what was happening. First we'd have them try connecting to the different cables to see that they're all working, then we asked the data center to provide a laptop with TeamView to set up OOBM [Out of Band Management].
Tell me more about Istanbul. How did that differ from deploying in Mexico?
Istanbul was even more intense than Mexico City due to some hard deadlines relating to high-profile clients who needed bare metal servers. We had twice the number of cabinets as the Mexican deployment, but fortunately we were working with Equinix, who we frequently partner with. We already have established relationships with them, like the purchasing manager, so that helped enormously. They were able to help us find alternative solutions to handle some issues with cabinet deliveries. In addition, the Equinix portal is one of the best.
Peering is different in Turkey. Turkcell is our major peering partner there. Turkey has very strict internet regulations, so Turkcell needed to install a switch in our cabinets. That's very unusual in other countries. There are also licenses required to operate "internet broadcasting," and those are expensive.
What would you say was the most difficult part of the deployments?
As a project manager, sometimes the hardest thing is connecting all the relevant parties and getting everyone on the same wavelength. But when I say it like that, I'm just describing my job… With these deployments, we also had language barriers to overcome. Sometimes the automatic emails that came back when we were doing testing were all in Spanish or Turkish.
It's also difficult finding quality remote-hand teams in a new area. Sometimes the data centers can provide good people, but not always, and because of COVID-19 we need them to be both experts and good communicators. Then there's that emerging markets like we often deploy in tend to have fewer infrastructure choices and many monopolies. This means the differences are magnified between countries, because it's down to the culture of these individual companies and not a global group.
In the opposite vein, what's the best part about project managing new deployments?
This is going to sound corny, but even though each deployment is very difficult and intense, I learn a tremendous amount every time. Sharing the journey are my Zenplayer teammates, and they make it easy to conquer difficult projects together.
Zenlayer edge cloud services available in Istanbul and Mexico City include IP Transit, Edge Data Center Services, and Bare Metal Cloud (coming in September for Mexico City).