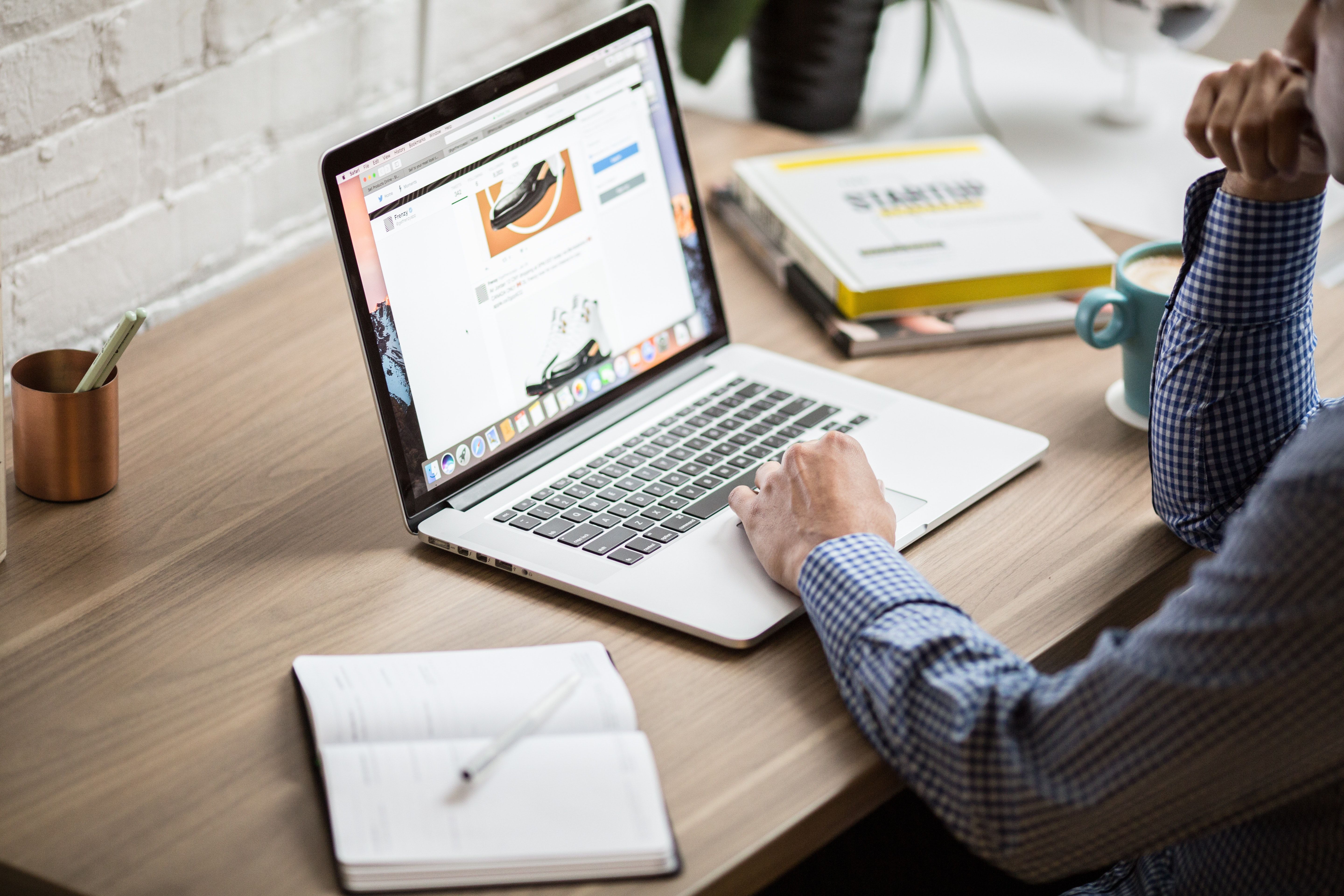 According to iResearch, China's online learning market is expected to reach 540 billion yuan in 2022, an astonishing 170% increase from 2017.
This rapid growth in the online learning industry is largely fueled by users who are becoming more receptive to online education. Key factors favoring market growth include time flexibility, low cost and easy accessibility. Increasing global smartphone users and growing Internet connectivity across emerging markets are also an important part of the equation.
Today, technology's integration into education makes live video streaming technology and high-speed Internet an integral part of a student's life. Many enterprises have already realized that the key to success lies in user experience.
This market opportunity does not come without challenges, however.
Let's look at a client that faced a number of network challenges prior to implementing Zenlayer's solutions.
Background
Company X, a leading online learning platform, has over 40,000 teachers (primarily located in North America) and 300,000+ students across 35 countries.
Challenges  
The online learning platform's users are located all over the world, but varying network conditions across geographies frequently resulted in poor video and audio synchronization. Its entire premise is built on a fully immersive learning experience in which instructors and students can communicate with ease, as if they're interacting face-to-face. However, lag issues created frustration and decreased user interest.
In addition, the client uses several cloud services such as Alibaba Cloud, Tencent Cloud and Baidu Cloud in Beijing and Shanghai. Data transfers among clouds were conducted via the public Internet, which resulted in high latency and/or packet loss during peak traffic periods.
To meet the network requirements of Company X, Zenlayer helped improve overseas network coverage, global data synchronization and public cloud connectivity. 
Solution
Zencenter managed hosting
Zenlink dedicated network and cloud connect
Zenlink offers direct connections between multiple clouds, data centers or a hybrid of data centers and clouds. Enjoy burstable bandwidth and pay-as-you-go options to meet sudden traffic surges and lower costs.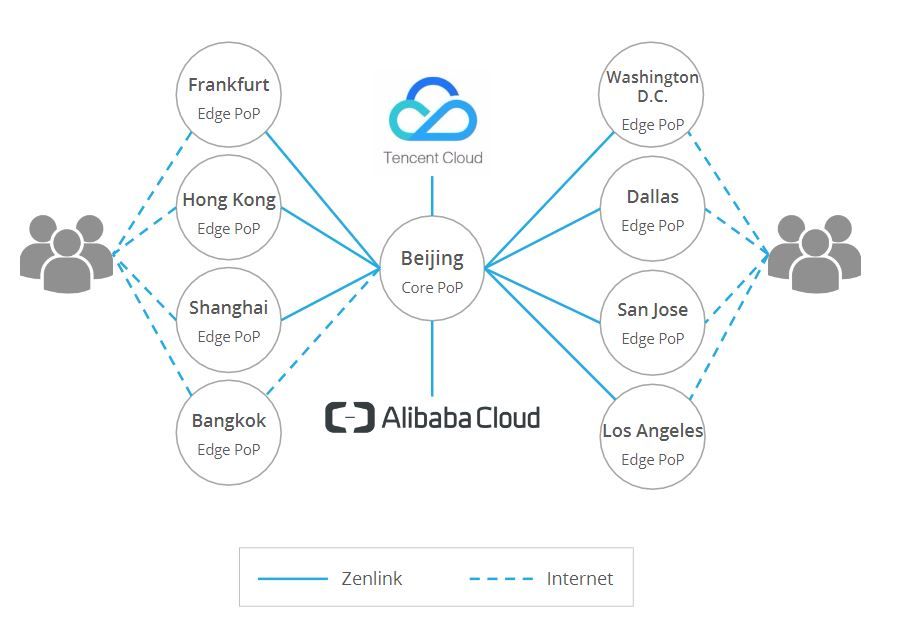 Global Network Coverage (Zencenter)
Company X used Zenlayer's existing servers to rapidly deploy its network. Zenlayer worked diligently on server system installation, network communication, overall delivery and post-operation maintenance. Nine PoPs were established in Los Angeles, Washington D.C., Dallas, Frankfurt and Hong Kong. This provided the client's users with access to the nearest server, as well as excellent uplink bandwidth to enable low-latency live video streaming.
Global Data Synchronization (Zenlink) 
Zenlayer provided Company X with dedicated lines from Beijing to Dallas, Beijing to Los Angeles, and Beijing to Frankfurt to meet its data exchange needs and accommodate for growing traffic.
Direct Connections to Clouds (Zenlink)  
Zenlayer offered dedicated connections to Alibaba Cloud and Tencent Cloud, efficiently transferring data through Zenlayer's low-latency private network. The company was responsible for local fiber-optic work, providing technical guidance and cloud configuration assistance during Cloud Connect implementation.
Outcome
40% lowered network latency during peak traffic·
30% packet loss during peak traffic reduced to 0 percent
High-quality user experience is now a major advantage for Company X in leading the online learning industry and beating competition. The client can now connect its students and instructors with no interruptions on its platform.
With the growth of business, the client now reaches 9 global locations with its overall bandwidth exceeding 5Gbps.  
Why Zenlayer?
Zenlayer has a wealth of overseas experience and extensive knowledge of the global Internet market and suppliers. We offer customized solutions, quick service delivery and 7x24x365 on-hand support.
To learn more about how Zenlayer can help you improve user experience and deliver content effectively, contact a Zenlayer expert today.