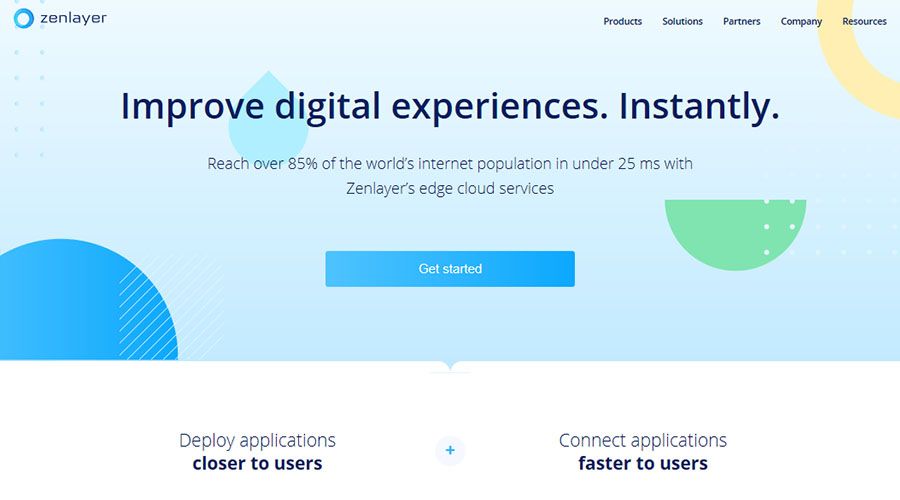 You've probably noticed there's something a little different about us lately. That's right, Zenlayer.com has gotten a complete makeover, including the page you're reading right now. It's the first step of Zenlayer Reimagined, an initiative this summer and fall to reimagine what Zenlayer can be and take our abilities to improve global digital experience to the next level.
What does that mean? First, some history. Zenlayer was founded in 2014 with two major services, colocation and managed hosting (now both part of our Edge Data Center Services offering). Since then, we've developed new products like Bare Metal Cloud, Cloud Networking, Cloud WAN, and - coming this September - CDN and Global Intelligent Accelerator. We've deployed servers and IP Transit around the world, reaching more than 160 PoPs in July 2020 and 12 Tbps on our IP global backbone. We've become market leaders in India, China, and Southeast Asia.
What all that means is that Zenlayer now makes it easy to deploy applications anywhere in the world and reach users faster than ever for truly interactive experiences. This is true even and especially in emerging markets where limited infrastructure means deployments can be challenging. Lower latency directly correlates with increased user satisfaction and leads to increased revenues for our clients. Every Zenlayer service provides a way to further reduce not only latency but also jitter and packet loss, two other big factors affecting user experience. As our CEO Joe is fond of saying, "Happy users, happy customers."
The new website design allows us to better showcase our capabilities to improve user satisfaction, with more opportunities to detail architectures, product features, maps, and other key facets. The company pages celebrate our history, team, and leadership. Testimonials from happy customers can now be found throughout the website, making it easier than ever to see why Zenlayer has become a key player in the edge cloud services arena. It's also now easier than ever to interact with Zenlayer representatives, whether you're requesting a free consultation, attending an event, or engaging with us on social media.
We hope you'll take some time to poke around the new site and learn something new about Zenlayer. Afterwards, follow us on LinkedIn, Twitter, or Facebook or subscribe to our newsletter to make sure you're the first to know about each step as we continue to reimagine Zenlayer.