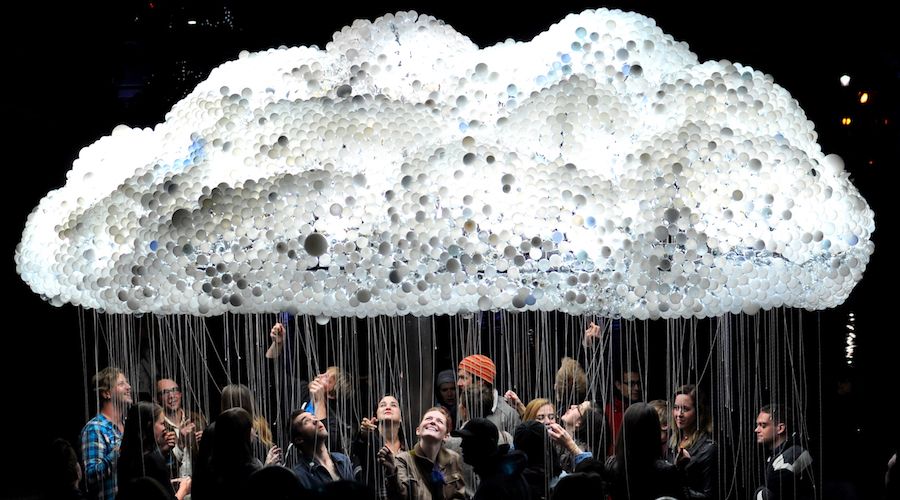 Sometimes a virtual environment doesn't quite fit your needs. Dealing with noisy neighbor issues affects performance isn't an option for many businesses. Bare metal server environments provide an alternative that's almost the same as hosting your own servers in-house. Of course, you get the convenience and cost savings of off-site hosting.
If you're considering a new server arrangement, you can configure bare metal servers to suit your needs. While off-the-shelf options are popular, customization is also available.
Understanding Bare Metal Servers
Unlike traditional virtualization, where you share a server with another tenant and the server is separated into virtual machines, bare metal server environments are single tenant servers. This means they're ideal for any business that can't afford latency issues. Businesses requiring extensive processing power, such as enterprise data management and gaming. For even more flexibility, you can configure a bare metal cloud setup. You get the same benefits of a bare metal server, but with the scalability of a cloud-hosted environment.
Custom Bare Metal Solutions
Creating your own scalable in-house server solution is time intensive and costly. It's difficult to ensure the performance your business and customers rely on 24/7. This is why many large and enterprise businesses that already know what type of server configuration they need are turning to managed hosting.
This is the ideal option for retaining full control over server configuration, especially when your business already knows how to properly manage their loads without seeing a degradation in performance. The solution works as a bare metal server. Your business is able to send in a custom server to be hosted in data center, such as our Zencenters. Alternately, you can send in your specifications to have a fully customized server set up for your needs.
You're able to remotely monitor and configure settings as if the server were at your physical location. If physical changes are needed, such as a server upgrade, support is available to quickly handle requests and continue to scale your business as needs change.
Off-The-Shelf Setups For Faster Deployment
Small and medium sized businesses often opt for a simpler, yet no less effective, approach. Another option when it comes to configuring bare metal servers is to purchase an off-the-shelf setup. These are servers you're able to rent that are already set up for different performance needs. For instance, businesses needing more processing power would require a higher end server setup.
At Zenlayer, we offer three off-the-shelf solutions including:
S1 Server
Designed for smaller businesses with more basic processing needs. Specifications include:
Single Intel Xeon E3-1230 v3
16 GB RAM
2 TB SATA HDD
Unlimited 100 Mbps uplink bandwidth
M1 Server
Designed for small and medium businesses with expanding needs and more intensive processing power. Specifications include:
· Single Intel Xeon E5-2620 v3
· 64 GB RAM
· 4*1 TB SATA HDD
· RAID 0, 1, 5, 6, 10
· Unlimited 100 Mbps uplink bandwidth
L1 Server
Designed for SMBs with intensive data and processing needs. Specifications include:
· Dual Intel Xeon E5-2620 v3
· 128 GB RAM
· 8*480 GB SSD
· RAID 0, 1, 5, 6, 10
· Unlimited 100 Mbps uplink bandwidth
Unique Benefits Of Bare Metal Servers
Even with a bare metal cloud environment, latency isn't an issue. All servers are designed for high performance for data-intensive workloads. When performance matters most, you won't have to worry. Whether your configure the server yourself or have the data center do it for you, performance and reliability are the priorities.
You shouldn't have to wait for hours or days for your server to come online. You have a business to run and when you need to
make changes or order an off-the-shelf solution, servers are online within 10 minutes when you work with Zenlayer. Servers are on-demand to make managing this part of your business easier.
A final benefit is having a flexible server environment. You may not always have the space or resources at your business to add more servers or increase bandwidth. Data centers have the space and bandwidth you need. Easily add more servers or increase bandwidth. You can even cut back at times based on fluctuating loads, such as when a game is coming to the end of its life cycle.
When you need custom, high performance servers, but don't want the hassle and expensive of on-site management, bare metal servers are the solution. Find out more about configuring bare metal servers with Zenlayer.