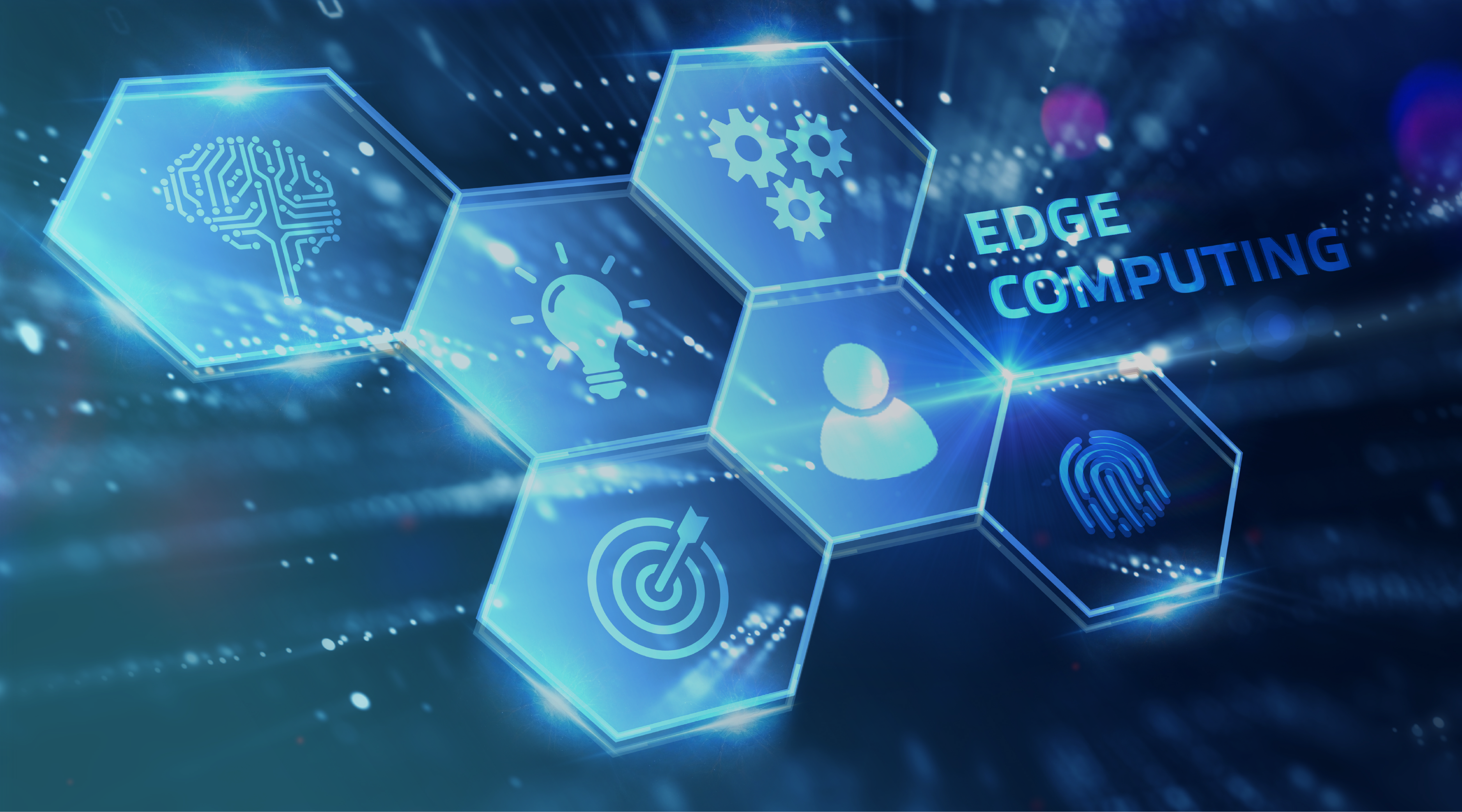 The enterprise IT landscape is going through a massive transformation, with more and more companies using edge computing to improve data collection, processing, and storage. According to IDC, worldwide spending on edge computing is on pace to reach $176 billion in 2022, for a YoY increase of 14.8% — making this an important technology to have on your radar. (1) 
So, what is edge computing? Read on for a basic overview, including the main benefits that it offers, and how your business can start using this powerful strategy to improve digital experiences for global users. 
What is edge computing in simple terms? 
Edge computing is a distributed IT framework that involves pushing select compute and storage functions away from central nodes, and closer to users in global markets. As Zenlayer Senior Product Director John Fu explains in a post on Zenlayer's perspective on edge computing, an edge network can analyze data regardless of where it originates, and in far less time.  
In this case, "edge" refers to the network periphery or the point where data originates. As such, a company can have multiple edge locations. To illustrate, a company may operate out of Chicago but have pockets of customers and edge points of presence (PoPs) in places like London, Moscow, and Tokyo.  
It's easy to confuse edge cloud with edge computing, but they are separate things. Edge computing refers to physical compute infrastructure, while edge cloud involves layering virtual infrastructure and business models over compute. 
The evolution of edge computing  
Edge computing stretches back to the 1990s when companies began distributing compute nodes closer to global users. In the early days of edge computing, deployments primarily focused on lowering bandwidth costs and streamlining content delivery.  
Fast forward to today, and the evolution of edge computing is continuing to accelerate. Today edge computing supports a much wider range of functions like IoT, e-learning, gaming, enterprise SaaS, and blockchain, to name a few examples. New use cases are continuously appearing, as companies continue to experiment with edge architectures. In fact, IDC's report identifies over 150 use cases for edge computing across different industries.  
The top benefits of edge computing 
The main purpose of edge computing is to reduce long haul data transfers. With edge computing, you can avoid routing most of your data from the source location to the network core, leading to dramatic operational improvements.  
Here are some of the top benefits of edge computing. 
Lower operational costs 
Data center and networking costs are skyrocketing, due to higher network traffic and computing workloads. With edge computing, you can transfer computational functions off of the core network, reducing bandwidth and saving money. 
Rapid scalability  
Organizations often struggle to expand into strategic global markets, due to a lack of infrastructure and regulatory barriers. Edge computing makes it fast and easy to expand internationally, by eliminating costly and time-consuming network builds.  
Tighter security  
Edge computing can also enhance security, by processing data locally. By doing so, you can reduce the amount of data that you have to transfer back to the cloud and potentially prevent data exposure.  
Stronger application performance  
To attract and maintain customers, companies need to ensure strong digital experiences. Edge computing reduces issues like latency and jitter, improving application performance. This leads to happier customers, fewer complaints, and stronger profits.  
How edge computing redefines infrastructure   
The growing edge computing trend is having a big impact on how enterprise decision-makers approach infrastructure and application development. 
The traditional method of routing large volumes of data over long distances to central data centers no longer applies in the edge era. Organizations are increasingly moving away from traditional data centers, and deploying smaller, distributed facilities that are physically closer to users. Companies are also relying more on global hosted data center providers, to avoid costly builds and gain instant access to local markets.  
At the same time, companies are designing applications differently to improve agility and innovation. Monolithic architectures are slowly being phased out in favor of microservices that complement edge deployments. The next generation of applications will increasingly utilize microservices at the edge, to reduce network strain and improve application performance.  
Is edge computing the future? 
The short answer is yes — the future outlook is bright for edge computing. Right now, edge computing is still an emerging technology. However, it's quickly reaching the mainstream. According to a Tech Republic survey, roughly one-third of companies say they plan to adopt edge computing technologies or are already planning for it. And almost one-quarter will use additional edge computing technologies. (2)
Many IT professionals are now questioning whether edge computing will replace the cloud. This is unlikely to happen. Rather, edge computing will complement the cloud and help companies use it more strategically. Companies can use edge computing and cloud computing simultaneously. 
How to implement edge computing 
It isn't difficult or expensive to implement edge computing, even though it requires a fundamental shift in strategy. The easiest way to implement edge computing is to work with an edge enabler like Zenlayer, which offers access to a vast global edge data center network with custom colocation and managed hosting options.  
Zenlayer provides powerful services that can take your business closer to users at the edge of the network, using a private backbone that exceeds 25 Tbps. With Zenlayer Bare Metal Cloud, Cloud Networking and Zenlayer Global Accelerator, customers can reach over 85% of the world's internet population in under 25 ms. 
Zenlayer provides powerful services that can take your business closer to users at the edge of the network. Our Bare Metal Cloud can host your data and enable edge compute. Or if you already have a setup, our Cloud Networking service can connect your edge servers to the public cloud faster. 
Reference:  
(1) IDC.com, "Worldwide Edge Spending Guide", https://www.idc.com/tracker/showproductinfo.jsp?containerId=IDC_P39947 
(2) TechRepublic, "Edge computing adoption to increase through 2026; organizations cautious about adding 5G to the mix", https://www.techrepublic.com/resource-library/downloads/edge-computing-adoption-to-increase-through-2026-organizations-cautious-about-adding-5g-to-the-mix/