With global expansion, increased smartphone penetration rates and increased connectivity, live streaming apps have quickly gained popularity across China.
Micro-video apps in particular have seen explosive growth. According to a QuestMobile report, the number of micro-video app users reached 410 million in 2017, a growth of 116.5% since 2016, while micro-video app usage time accounted for 5.5 percent of total mobile Internet usage, an increase from 1.3 percent in 2016.
Many of China's millennial and Generation Z consumers now use an app called Douyin, the Chinese counterpart of Musical.ly that made its way to rank #2 in Chinese app store and first in the video/photo category. Other popular micro-video apps include Kuaishou, Miaopai, Xigua, Huoshan and more.
In today's digital wave of micro-video live streaming applications, Chinese companies are drawing attention in terms of growth and performance, and China stands out as a digital powerhouse more than ever before.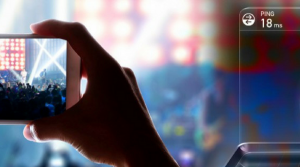 To support this growth of live streaming and international business expansion, Zenlayer offers a reliable high-speed global network.
Use Case: Establishing an International Presence
Company B, a micro-video company, has an overseas target market and requires overseas PoPs to serve its global customers.
High Quality Internet Connections
Social media video apps require high-speed Internet connections. In addition to stringent data center requirements, Company B needed high quality network interconnection. The client required rapid network deployment and Zenlayer leveraged its extensive industry knowledge and experience to provide a turnkey network design and delivery service.
One Stop Turnkey Solution
During PoP construction, Zenlayer provided a complete one-stop solution that included equipment clearance and transportation, network debugging and operation and maintenance.
Interconnecting 300+ Operators
In terms of network quality, Zenlayer is also an overseas network operator with its own Autonomous System Number (ASN). Each overseas Point of Presence offers access to several mainstream operators and globally interconnects with 300+ operators. Company B directly uses Zenlayer's IP address to serve its clients and deliver network interconnection solutions.
High-Speed Private Lines
Company B uses over 40 cabinets in Dallas, Los Angeles, Frankfurt, Hong Kong, Mumbai, Washington, Moscow, Singapore, Miami and more. It has a Hong Kong to Los Angeles private line, Los Angeles to Dallas private line and a Los Angeles to Washington private line, with its monthly peak bandwidth usage reaching up to 90Gbps.
The Results 
After Zenlayer resolved Company B's network connection pain points, the client was able to successfully launch its micro-video app across the globe, enabling its users to create personalized videos in under five minutes. The app has been widely welcomed by Chinese millennial and Generation Z consumers and continues to expand.
Discover how Zenlink SD-WAN Cloud Connect can create direct connections between your global sites.