On March 29, the annual China cloud computing conference – Think in Cloud 2017 (TIC2017) – was held at Beijing's China World Trade Center.
The conference was hosted by UCloud, a leading cloud computing infrastructure and services provider in China, and co-organized by UMCloud, an enterprise hybrid cloud services provider.  Zenlayer attended as a gold sponsor, along with close to 1,000 professionals from industries such as entertainment, big data, artificial intelligence, renewable energy, etc.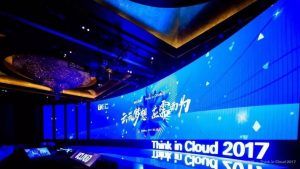 Ten New Product Solutions
TIC2017 revolved around the theme of "Building Dreams in the Cloud".  UCloud announced the launch of ten brand new solutions, collectively titled "UCloud Yunhan", which includes live streaming, financial services, artificial intelligence, big data, hybrid cloud, private cloud, dedicated cloud, globalization, security and high availability.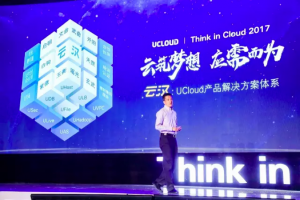 $139 Million Series D Funding
Oriza Holdings and CICC Alpha have led a RMB960 million (US$139 million) series D round in UCloud.
In 2015, UCloud raised a US$100 million series C round from Legend Capital, VMS Legend Investment Fund, DCM, Bertelsmann Asia Investments, and GX Capital, following on from a US$50 million series B funding led by Bertelsmann Asia Investments and Legend Capital in 2014.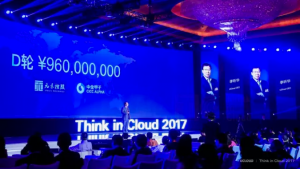 Strategic Partnership with Intel
Intel signed a Strategic Partnership Memo with UCloud to collaborate in artificial intelligence and cloud computing, storage, network and application optimization.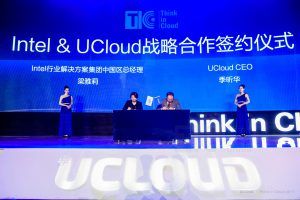 Launch of First Time-share Satellite
UCloud partners with Spacety to launch the first ever time-share satellite in China.  This satellite will allow the public to use it on a time-share lease basis to observe the stars, take interstellar photos, etc.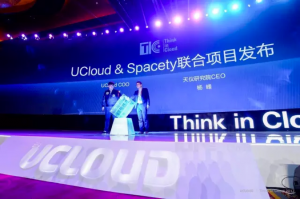 Zenlayer Backs UCloud's Global Cloud Connection Platform
As China's largest independent public cloud service provider, UCloud expanded to Hong Kong in 2013, then to the U.S., Germany and Singapore in 2016.  This year, UCloud became the first Chinese public cloud provider to enter South Korea, Taiwan and Thailand.
With its data center, cloud connect and edge computing platforms, Zenlayer has provided the critical backbone for UCloud's overseas expansions, enabling UCloud to construct its global cloud connection platform and help its customers to quickly globalize their businesses.
Zenlayer's Global Network