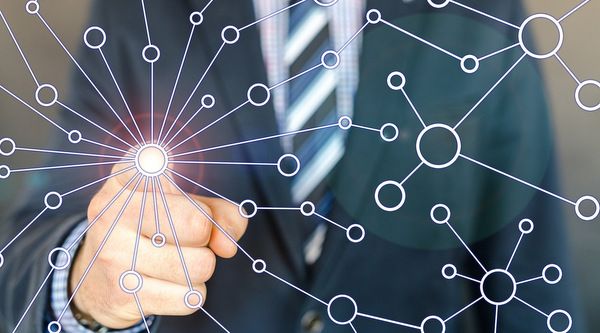 There are two main ways to connect your business to a public data center or cloud.
Modern companies are increasingly linking their offices, stores and remote employees to outsourced hosting infrastructure in public data centers and/or public clouds in order to access stronger infrastructure at a reduced cost and coordinate their operations efficiently.  However, many businesses still face the challenge of running efficient and secure links between their private networks and public data centers/clouds.
Without reliable connections, businesses face the risk of losing their value and competitive advantage in the long run. So, what are some of the best options for connecting your business to a public data center/cloud?
1. VPN Connections
First, it is most likely that your private network is already linked to the internet, and so is the data center or cloud. Therefore, one easy way of interconnecting these two locations is via a site-to-site Virtual Private Network (VPN) link through the internet.
Three types of VPNS
The different types of VPNs available include multiple network-to-network, service host-server, and single-service host-server. Each can be utilized in a cloud environment, but all vary in terms of strengths and weaknesses.
Network-to-network VPNs have the greatest risks because they use the oldest technology and have a considerable number of hosts. While this type cannot be used in client-to-cloud connections, businesses can utilize it within the cloud, particularly with mashups and server farms.
The single-host-to server or point-to-point VPN is probably the safest type. It provides an encrypted tunnel from the client to the host for a multiplicity of services. Even so, it is not devoid of a few security issues and is much similar to a network-to-network VPN when it comes to layer three or lower. Fortunately, most cloud service providers utilize service-to-host models via SSL, SSH, or other dedicated services.
Pros:
Cost: VPN is by far the cheaper option.  It usually does not require additional hardware and has a low usage fee.
Easy to set up: VPN is widely available and can be set up in a matter of minutes.
Cons:
Performance: Though VPNs are cheap and safe, their performance is heavily dependent on the reliability of the VPN link.
2. Point-to-Point / Dedicated Connections
The second alternative is point-to-point connections. A point-to-point connection is essentially a dedicated connection between your private network and the data center or cloud.
Pros
Speed: businesses with dedicated connections enjoy faster speeds because they bypass the internet.  Connection speeds vary depending on the provider and the package, and can range from 10 Mbps to 10 Gbps.
Reliability: Before the arrival of direct connections, the only way of accessing the cloud was through standard internet connections. This added a fair share of concerns, including broken connections, extra costs, and hacking. Point-to-point links have since eliminated such issues and dramatically increased reliability.
Cons
Cost: A dedicated connection cost much more than a VPN.
Rigid contract: Service providers typically require a long lead time for initial setup and at least one year of commitment.
Zenlayer offers on-demand, pay-as-you-go dedicated connections between your private network to a public data center or cloud, as well as direct connections between public clouds.
If you're looking for a suitable solution for connecting your private network to a data center or cloud, Zenlayer's cloud services is happy to help. Feel free to reach out.