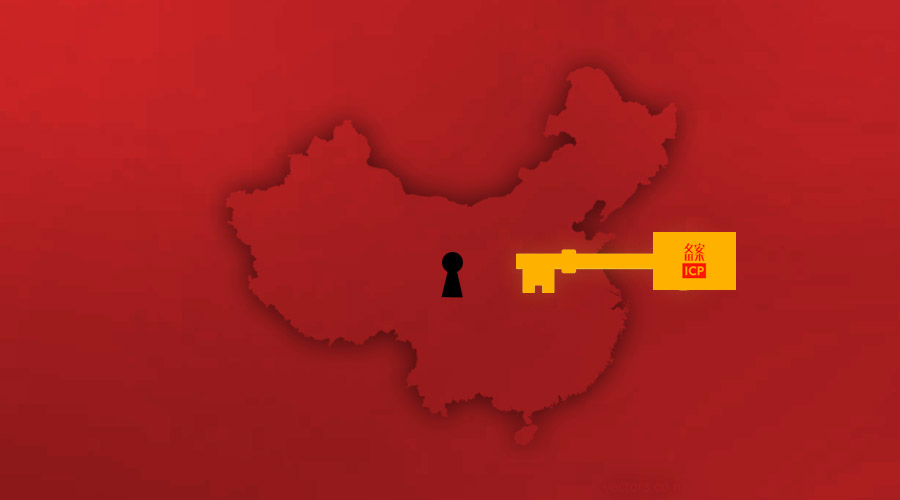 With 20% of the world's total Internet users and 20% of its retail shopping being done online, China is hot.  Global companies are increasingly trying to reach the 730 million Internet users in China to capitalize on their growth in numbers and in spending power.
However, providing a good user experience in China is not as easy as in other regions such as North America or Europe.  Network congestion occurs frequently when traffic is entering or leaving mainland China, so even if a server is located in Hong Kong, the latency can be very noticeable.
To minimize latency and provide a great user experience, serving content from within China is the best solution.
In order to host your content in China, Chinese regulations dictate that you must have an Internet Content Provider License.  In this article, we will talk about what the ICP License is and how to obtain one.
What is an Internet Content Provider (ICP) License?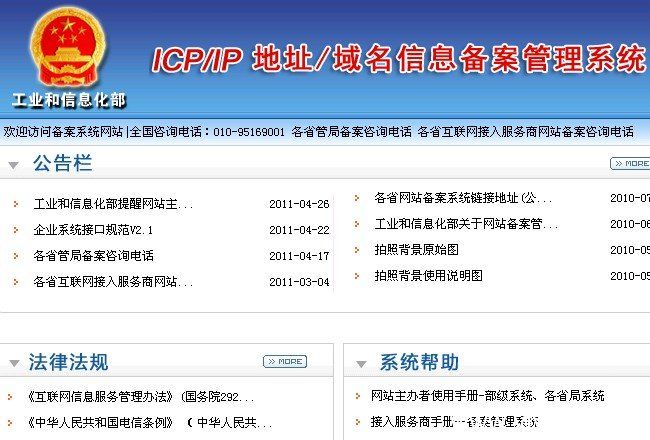 The Chinese Government heavily regulates and monitors every aspect of the Internet, from network and storage to content and delivery.
The ICP License evolved from the Chinese Government's need to maintain control over online content. It is also known as "ICP Beian" in China. It is issued by the Ministry of Industry and Information Technology and is required for all websites hosted on servers located in Mainland China.  ISPs (Internet service providers) and IDCs (Internet data centers) in China are responsible for ensuring all of the domains they host hold ICP Licenses.
Do you need an ICP License?
A domain does not need an ICP License if it is hosted outside of Mainland China.  As long as the content is permissible by the Chinese Government, the website will not be blocked.
However, due to infrastructural and political constraints, if an entity wants to deliver digital content quickly to Chinese consumers, it is critical to host that content in China.
Consequences of hosting in China without an ICP License?
Typically, IDCs will refuse to host websites without an ICP License.
Even if the website somehow gets online through an undiscerning IDC, monitoring will soon reveal that it does not have an ICP License, and the website will be blocked.  Both the website owner and the IDC/ISP hosting the website may be fined as well.
Who can apply for an ICP License?
The following entities may apply for a Business ICP License:
Chinese-owned businesses with a Chinese business license
Partially or wholly foreign-owned (non-Chinese) businesses with any type of Chinese business license (e.g., Joint-Venture, WOFE, etc.)
The following entities may apply for an Individual ICP License (does not allow any business related activities):
Chinese nationals using their state-issued ID
Foreign (non-Chinese) individuals, using their passport as ID, who can be physically present in China long enough to fulfill basic registration requirements
How do you apply for an ICP License?
All forms must be completed in Chinese.  Companies involved in news, publishing, education, healthcare, culture, broadcasting and online distribution of media must go through an initial approval process prior to applying for an ICP License. Here are the 6 pre-application steps:
Website owner submits information to ISP/IDC
ISP/IDC verifies website owner identity (photo required)
ISP/IDC evaluates submitted information
ISP/IDC submits application to MIIT
MIIT provincial office reviews application
ICP number generated and enters central database
What if you are not eligible to apply for an ICP License?
Entities not eligible to apply for an ICP License frequently seek out a trusted partner with Chinese registration that can vouch for its content.  It is important to ensure that this partner has a broad network in China and can analyze all content to avoid penalties for both parties.
Other considerations
In addition to obtaining proper licensing, it is also important to constantly ensure that your content is permissible under Chinese law.
There are certain times when IDCs are particularly sensitive to illegal or questionable content, such as national holidays that span across several days or special congressional meetings.  During these times, IDCs may purge data or render websites temporarily inaccessible if they suspect any content to be problematic.  Business typically returns to normal after these time periods.
How can Zenlayer help?
Zenlayer is a global software-defined network and service provider.  We specialize in cross-border network solutions, especially in lowering barriers of entry into and out of China, a market with enormous potential but restrictive regulations.
Over the years, Zenlayer has deployed over 60 data centers worldwide, of which 20 data centers are in Mainland China.  We have also built a sophisticated edge computing network in China to dynamically push applications, data, and services to devices at the edge of networks to reduce transmission costs, shrink latency and improve user experience.  With our global coverage and China expertise, we are uniquely positioned to become both advisors and partners to companies seeking to establish or expand their digital presence in China.
Zenlayer is trusted by Fortune 50 companies as well as global non-profit organizations and major telecom carriers.  We offer customized solutions for enterprise, software and technology, gaming, and mobile customers.
To learn more about how Zenlayer may help to globalize your business, please contact us.