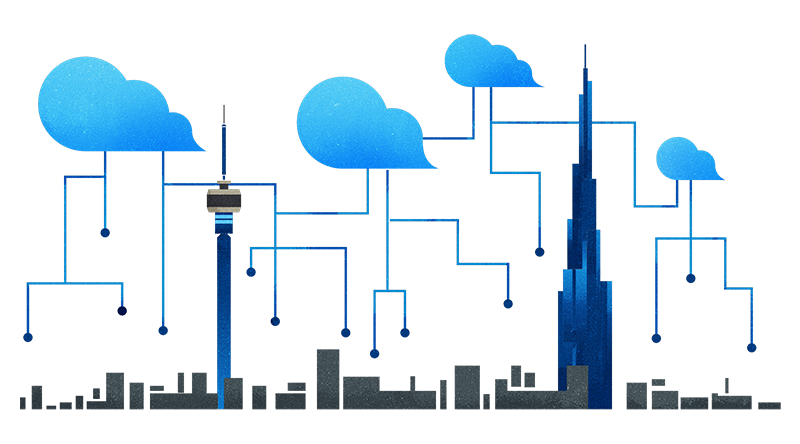 Zenlayer's Bare Metal Cloud coverage has expanded once again! We're pleased to announce new locations in Dubai and Johannesburg, significantly expanding edge cloud services in both the Middle East and Southern Africa. These new locations are part of Zenlayer's on-going mission to make edge cloud services feasible for small- and medium-sized businesses around the world.
The new deployments come just one month after new locations in Chennai and Delhi launched Zenlayer into the leading position on bare metal servers in India. The Dubai location also opens with the new S8 series of servers, which are optimized for applications requiring both high power and a small footprint, like online gaming.
These deployments bring Zenlayer's Bare Metal Cloud total number of PoPs (Points of Presence) to more than 40 distributed over 30 cities. Interested in spinning up a bare metal server yourself? It's easy! Once you're registered with our online portal you can spin up edge servers in just 10 minutes.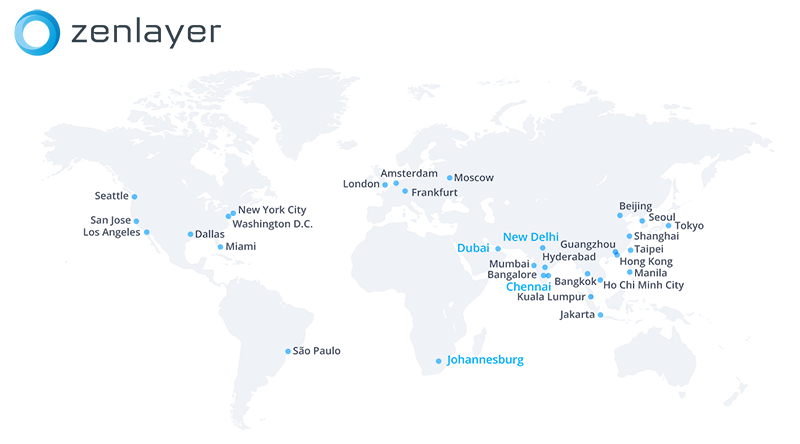 Zenlayer Bare Metal Cloud locations around the world.
Zenlayer Bare Metal Cloud Locations
Amsterdam 
Bangalore 
Bangkok 
Beijing 
Chennai (New!) 
Dallas 
Dubai (New!) 
Frankfurt 
Guangzhou 
Ho Chi Minh City 
Hong Kong 
Jakarta 
Johannesburg (New!) 
Kuala Lumpur 
London 
Los Angeles
Manila 
Miami 
Moscow 
Mumbai 
New Delhi (New!) 
New York City 
San Jose 
São Paulo 
Seattle 
Seoul 
Shanghai 
Singapore 
Taipei 
Tokyo 
Washington DC