Hong Kong and Singapore are the two most interconnected cities in the Asia-Pacific region.  They also rank as the world's top two gateways to China.  With four data centers in Hong Kong under its belt, Zenlayer has recently added a third data center in Singapore.
Why Singapore?
Interconnectivity: as Southeast Asia's data center hub, Singapore boasts 15 submarine cable systems that are able to provide high bandwidth capacity.
World's second gateway to China: Singapore has emerged as the alternative gateway to Hong Kong for Chinese enterprises expanding abroad, and global enterprises entering mainland China.  Its reliable power, sophisticated infrastructure, carrier neutral data centers and competitive pricing all contribute to its popularity and continued growth.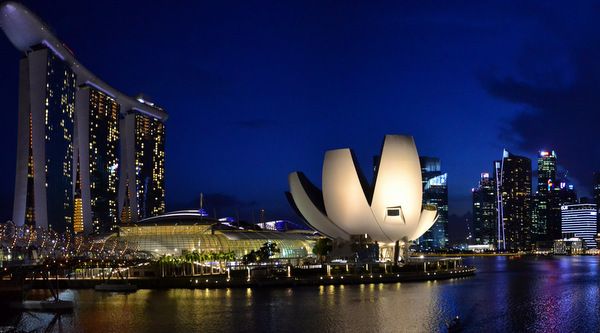 Singapore: a key location in Zenlayer's backbone network
Along with Hong Kong, Shanghai, Beijing, Tokyo (coming soon) and Taipei (coming soon), Singapore is part of Zenlayer's global backbone in the Asia-Pacific region.  Customers can easily connect to the aforementioned cities, as well as Frankfurt, Los Angeles, Washington D.C., Silicon Valley and Dallas via private lines on our Zenlink SD-WAN platform.
Zenlink ensures low latency and security on all available network connections.  Furthermore, it enables direct connection to and between public clouds such as AWS, Aliyun and Tencent Cloud.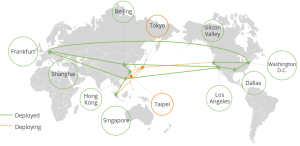 Singapore's first Tier IV certified data center
Zenlayer's third data center in Singapore is a 5-story multi-tier data center and telecommunication hub strategically located in the Singapore Data Center Park. This Uptime Institute Tier III and Tier IV certified facility is highly flexible and scalable, ideal for enterprises with expansion plans in this region.
Together with Zenlayer's two other data centers in Singapore, we can provide additional site redundancy through cutting-edge, fully redundant and resilient domestic and international network infrastructure.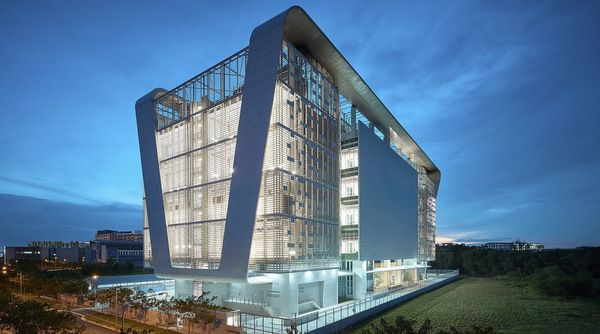 Network Diversity:
Interconnect with major internet exchanges in Singapore and Global, cloud and content providers
Seamless connection to PT Telkom Group's network infrastructure
2N Independent Meet-me room (MMR) on each floor
Carrier neutral
Diverse telco lead-in paths Interconnect with major domestic fiber & international submarine cables
Power:
Diverse power cable paths
Fully redundant Diesel Rotary Uninterruptible Power Supply (DRUPS)
Fully redundant switch board & Uninterruptible Power System (UPS)
Underground diesel tank at 48 hours of continuous operation at full load
Security:
Perimeter wall & anti-ram security fencing with motion detection cabling
24×7 Closed circuit TV (CCTV)
24×7 Guard & security presence
Pre-authorization security access control
Vehicle checks & bollard security system
X-ray scanner & metal detector
Contactless card access system & biometric access control system
Turnstile gates & mantraps
Certifications:
Tier III and Tier IV
Monetary Authority of Singapore (MAS) Technology Risk Management compliance
Building & Construction Authority (BCA) & lnfocomm Development Authority of Singapore (IDA) Data Centre Green Mark Platinum
SS564 Green Data Centre Energy and Environment Management
ISO 27001 Information Security Management Systems
ISO 22301 Business Continuity Management System
ISO 31000 Risk Management
ISO/IEC 38500 IT Corporate Governance
ISO/IEC 20000-1 IT Service Management System
Structural Resilience Study (SRS) and Blast Effect Analysis (BEA)
Please contact Zenlayer to get started on your Singapore interconnection solution