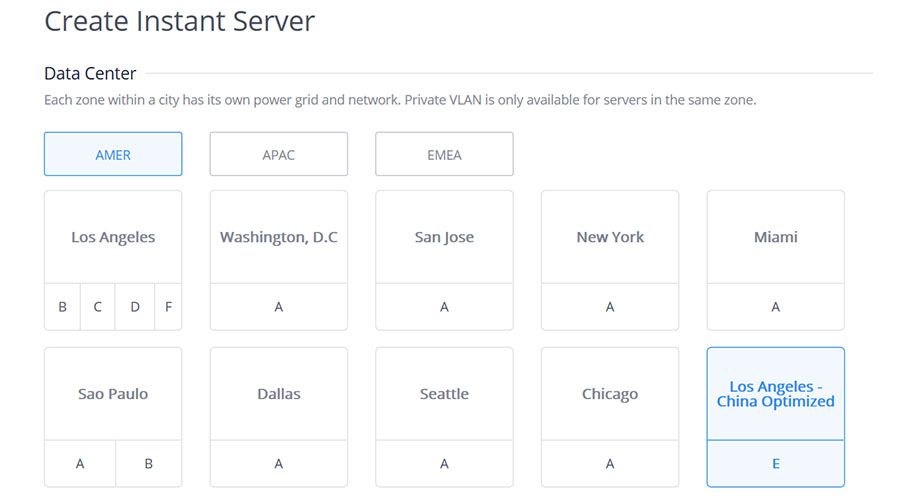 Bare Metal servers optimized for China are now available in Los Angeles and Hong Kong.
Zenlayer has always made it easy for companies to reach users in China and for Chinese companies to make global connections. Now, it's easier than ever as we've added two new Bare Metal Cloud zones in Los Angeles and Hong Kong that are optimized for connecting to China.
About the Optimized Los Angeles & Hong Kong Servers
These first two China-optimized zones are located in Los Angeles and Hong Kong. We have chosen these two locations for both proximities to China and local demand. When you log in to the Zenlayer Portal, you can choose your server type and settings just like you would any of our other bare metal servers. Once you place your order, your server will be ready for you in literally seconds.
How We Optimize China Connections for Bare Metal Servers
There are three primary Chinese telecom providers: China Unicom, China Mobile, and China Telecom. All three providers offer different levels of service, including premium levels for enterprise users. Of these, China Telecom is the biggest provider, and its top-tier service, CN2-GIA (China Telecom Next Generation Carrier Network Global Internet Access), is acknowledged as the most reliable with the lowest latency for connecting overseas. This is the service Zenlayer uses for most connections in and out of the country.
In addition, Zenlayer provides connections to the premium services through by China Telecom, China Mobile, and China Unicom, including CN2-GIA (China Telecom Next Generation Carrier Network Global Internet Access).  (For industry insiders, our ASNs for China Unicom and China Mobile are 4837 and 58453, respectively.) The Zenlayer network will always use the fastest and most reliable connection to reach your users. The new server zones are optimized to take advantage of these direct connections for ultra-low latency when reaching Chinese users, making them ideal for lag-sensitive applications like live streaming and gaming.
For more information about how Zenlayer can optimize your connections to China and make reaching Chinese users as easy as a click, take a look at our previous articles about China or contact a representative.