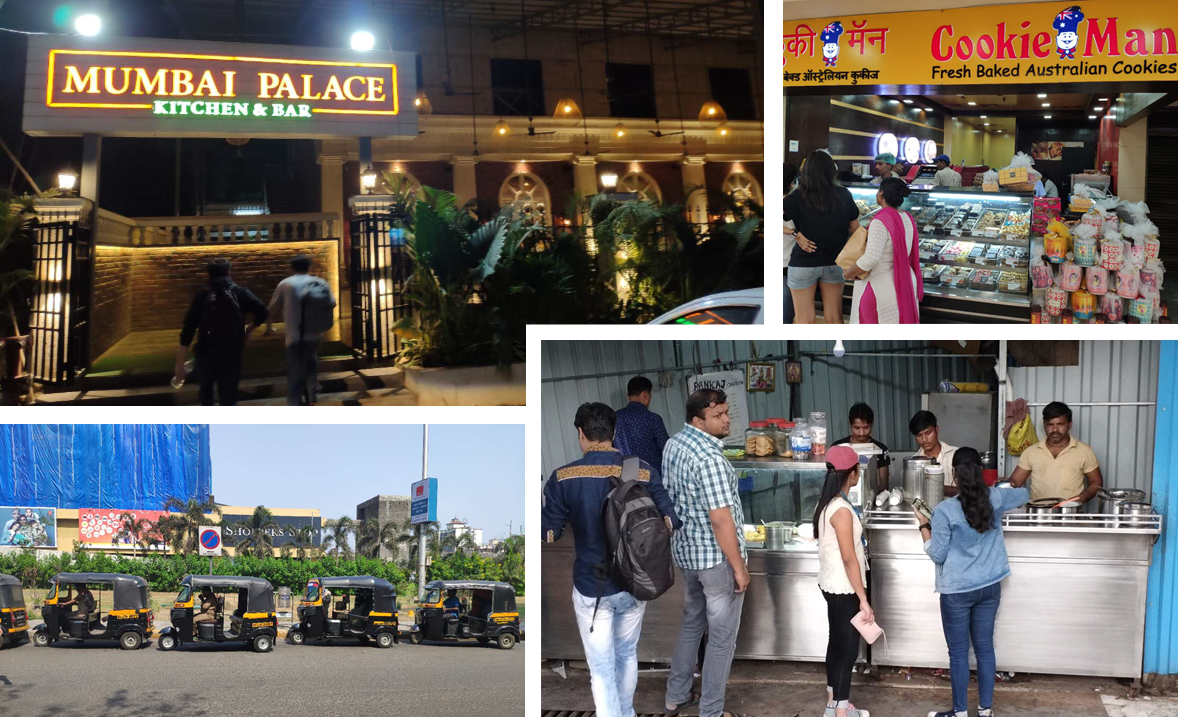 Every member of the Zenlayer Sales Team has global expertise and can find exactly the right data center for any purpose. But how do they learn all that knowledge? Simple: we send them to accompany deployment teams as they set up new installations at data centers around the world.
Two clients recently needed to relocate and expand in Mumbai, India, so several of our Sales Team members took the opportunity to travel with them and experience the local customs and Indian culture while the deployment took place. Pre-sales Engineer Aaron Qi kept a log while on the trip and was kind enough to let us post excerpts.
Getting there
I was surprised to see just how many people at the airport were going to India, though I probably shouldn't have been, considering it's the second most-populated country in the world. When we arrived, there were some bumps in customs clearance and currency exchange that I made note of for future trips. When we got outside of the airport, I quickly discovered it was very hot. The temperature never got below 74° F (23° C) while we were there.
It took about 50 minutes after leaving the airport to arrive at our hotel in New Mumbai. After resting from our travels, it was off to the data centers to get started on our real reason for being here.
I didn't get to see too much of the city because most of our time was spent going back and forth from the hotel to the data centers, but we did take time to eat some delicious food. I especially liked the curry (we ate so much curry!) and chai tea.
The Data Center Situation
Zenlayer currently has three data centers in the Mumbai area, one in Mumbai and two in New Mumbai. While I'd studied the specs beforehand, I wasn't certain what the building conditions would be like compared to data centers in other countries. However, their server accessibility and design were very standard, and security was very stringent. The data center employees were also very careful in their rules and regulations. The thousands of fiber optic lines we brought with us were counted three times to ensure an accurate count and to make sure they matched the number of applications.
I had originally guessed it would take two days to finish one data center deployment. As our team worked to deploy the client's equipment, however, everyone was so enthusiastic and efficient it only took one day to connect all the lines. The deployment team was able to easily and smoothly switch the client's business over to the new center.
The biggest portion of this work was deploying in the brand-new data center. Because this center is a new one, just opened, the facilities are still perfectly staged. Our cabinets, PDU power connections, and uplinks were all ready to be connected and the efficiency of the Indian operators greatly accelerated the delivery cycle of the project.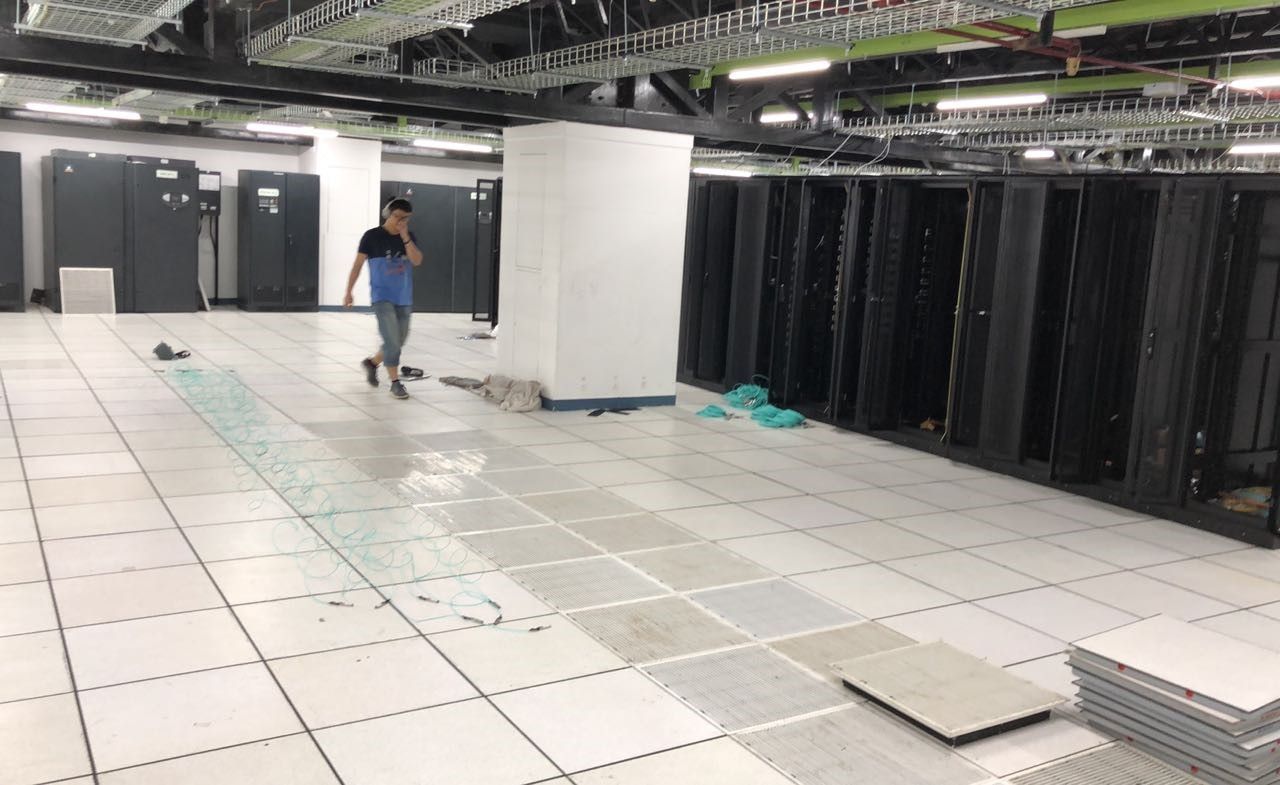 Data center delivery process
Our data center delivery team follows a very standardized implementation process to ensure quality delivery and high efficiency. I've seen it in action before, but it's always interesting to see how our team uses the same process in different places which have their own unique challenges. For instance, the Indian data centers checked the power draw of each piece of equipment before allowing it to be installed.
The basic process:
1. Confirm all equipment has arrived. Count and check all equipment and consumables against the shipping list. If there are any damaged items or a quantity does not match the list, remedy the situation as quickly as possible.
2. Before the equipment is put in the cabinets, check the cabinet PDU, post, and other cabinet equipment. The goal is to identify any potential faults in the equipment to be installed prior to installation, after which power cords and cables will make it difficult to see problems.
3. For wiring work we use a unified process and specifications developed according to selected switch and server, IPMI, business network cable, optical fiber, and power cords. This not only looks good but makes later maintenance very easy.
4. Equipment, network cables, power cables, and cabinets are all clearly labeled with specifications for easy location and to facilitate future maintenance positioning.
5. At the end of the project, special inspectors go over the installation to ensure the overall delivery quality has met our high standards.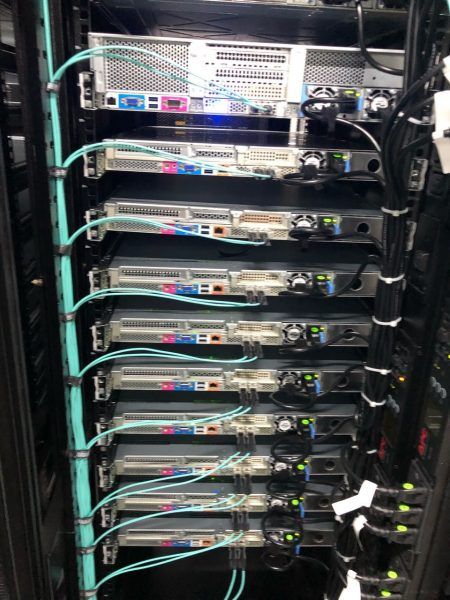 Overall feeling
I am grateful for the opportunity given to me by the clients. I was able to see the data center environment in a new country, learned the styles of Indian operators and their data center teams, and increased my ability to understand and communicate our clients' needs. It was truly an enriching experience.