Phenomenal Internet Growth
Southeast Asia is the fastest growing Internet region in the world.  According to a 2016 report released by Google and Temasek, Southeast Asia's Internet users are poised to grow at a 14% CAGR over the next five years.
Philippines, the second most populous country in Southeast Asia, enjoys an extraordinary Internet growth rate, second in the world only to Indonesia.  A 2017 report by Hootsuite and We are Social found that from January 2016 to January 2017, the number of Philippine's Internet users increased by 27%.  Moreover, there still remains much room to grow as the country's overall Internet penetration rate stands at only 58% (60 million users).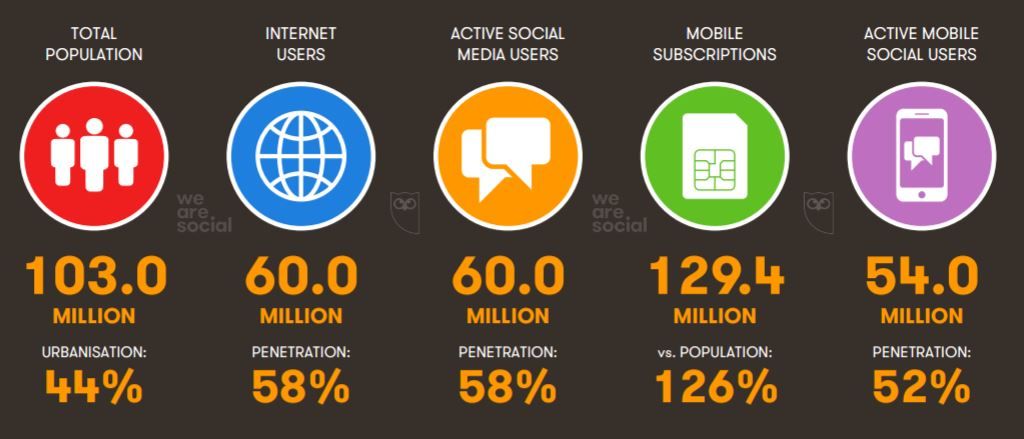 Mobile Trends and Opportunities
Internet is only half the story, as mobile is even more promising in the Philippines.
The total number of mobile subscriptions is a whopping 126% of the total population.  According to a 2016 report from IDC, the Philippines is the fastest-growing market for smartphones in Southeast Asia.  The average mobile connection speed is 13.9 Mbps, more than 3 times faster than the fixed Internet connection speed of 4.2 Mbps.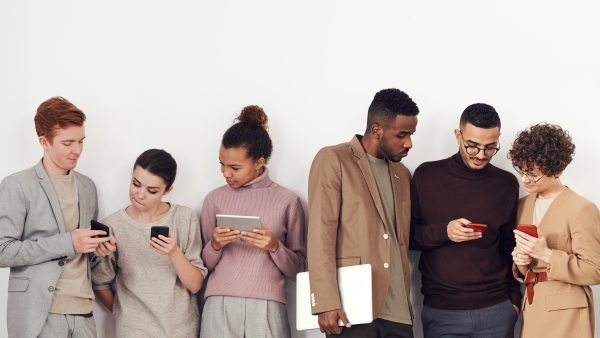 Top online activities for Filipinos include social media, videos/live streaming, online shopping and games.  According to digital market intelligence company SimilarWeb, the top grossing apps for both Google Play Store and Apple App Store are all gaming apps, with Lineage2 Revolution and Mobile Legends: Bang bang leading the pack.
 Social Media Consumption Leads the World
An especially interesting statistic to note is that the Philippines is the top country in the world with the most time spent on the Internet.  The average user is online 9 hours each day; about 5.5 hours is spent using a computer to access the Internet, while the remaining 3.5 hours is using a mobile device to access the Internet.  As a comparison, the average user in the U.S. spends less than 6.5 hours online per day.
Moreover, the Philippines leads the world in time spent on social media, averaging 4.3 hours per day.

Social media penetration: 58%
Social media user growth (Jan 2016 to Jan 2017): 25%, 7th in the world in terms of absolute number of increase in users (12 million)
 Economic Growth
Philippines is one of the fastest growing economies in the world.  Its 2017 growth forecast of 6.9% outpaces China's 6.5% as well as those of other countries in the region.
The Philippines economy has benefited from a stable macroeconomic environment of low inflation and low debt to GDP ratio, which has helped sustain a healthy domestic demand growth.  In addition, a revival of the Asian Pacific region has boosted exports, which account for close to a third of GDP.
Tapping into the Philippines' Digital Market
Philippines is a young and fast growing digital market.  Brands and businesses should focus on creating quality mobile content to capture the greatest audience possible.
Zenlayer's recently expanded data center in Manila helps companies reach the Philippines' users quickly and reliably.  It is a certified Tier III data center with state of the art electric, cooling, fire suppression and security systems.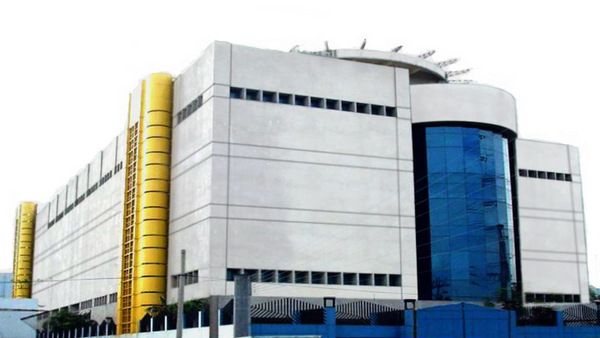 Certifications
ISO 9000:2008
ISO 27001:2013
ISO 14000:2004
ISO 22301:2012
ISO 20000-1:2011
PCI DSS
Please contact sales@zenlayer.com for more information about expanding into the Philippines and Southeast Asia.