As the world gears up for FIFA World Cup 2018 this summer, Zenlayer bolsters its Russia hosting capability to prepare for the anticipated massive increase in Internet traffic.
FIFA World Cup is one of the most watched events on the planet
In 2014, the World Cup in Brazil broke online streaming records and became the biggest multimedia sporting event in history.  In the U.S. alone, a record-breaking 5.3 million unique viewers tuned in for the round-of-16 match on ESPN and Univision platforms.
With an unprecedented level of connected audiences, more devices and higher Internet connection speeds, we expect the 2018 World Cup to smash all previous records.
Zenlayer adds second data center in Moscow to increase hosting capacity
Since the beginning of this year, Zenlayer's engineers have been to Russia multiple times to deploy new networking and computing equipment in our Moscow data centers. Our second data center in Moscow is one of the best connected in the City, with over 1,000 peers and access to 18 Internet exchanges.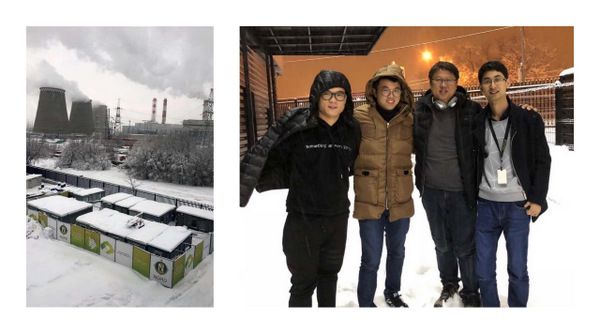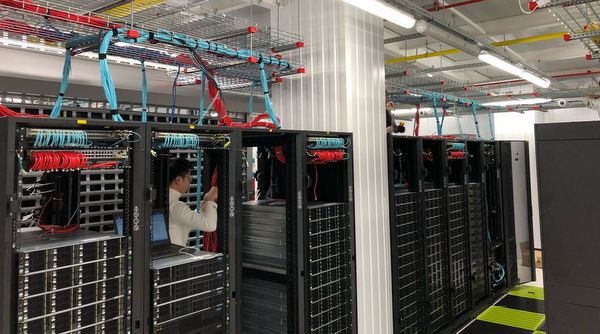 Reliability and connectivity
Both of Zenlayer's Moscow data centers are Tier III or above, with a guaranteed uptime of 99.982% or higher. They are also ISO 27001 and ISO 9001 certified, as well as PCI DSS compliant.
In addition, Zenlayer has provisioned access to multiple uplink carriers, including Rostelecom, the largest telecom provider in Russia.  Our two data centers are connected to each other and to Frankfurt (one of the most interconnected hubs in Europe) via our own global IP backbone.  As a result, we enable enterprises to provision a dedicated connection instantly from Moscow to almost any region around the world.
To learn more about Zenlayer's Russia hosting services, please contact us here.
Beyond FIFA: Russia's digital potential
(For our previous post on Russia's digital economy, please click here)
According to the 2018 Global Digital Report by We Are Social, Russia has 11o million Internet users, which puts it at #7 in the world.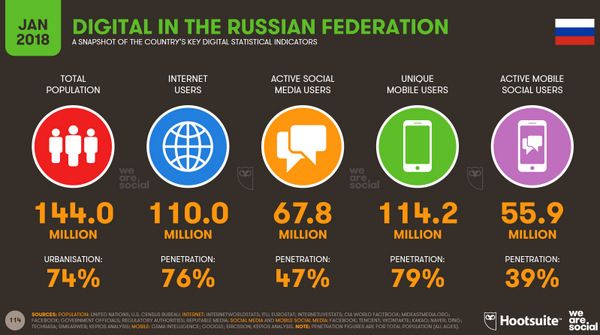 Furthermore, Russian is the second most common language for web content behind English.  6.8% of the world's top 10 million websites are in Russian.
Other interesting stats include: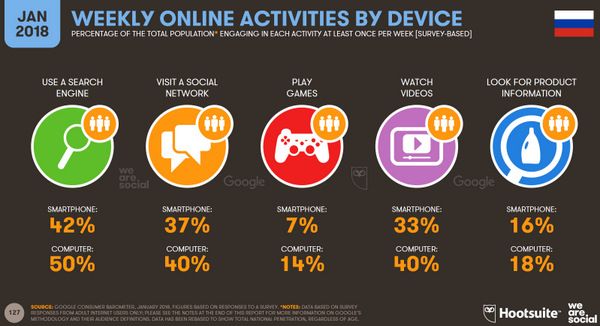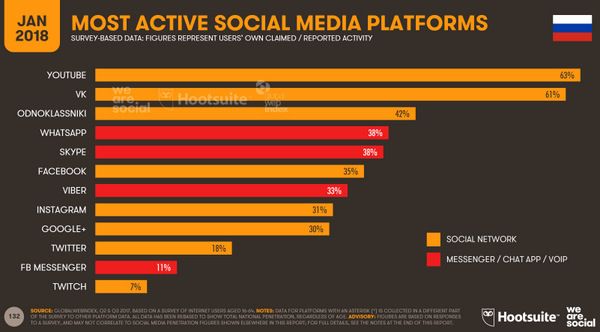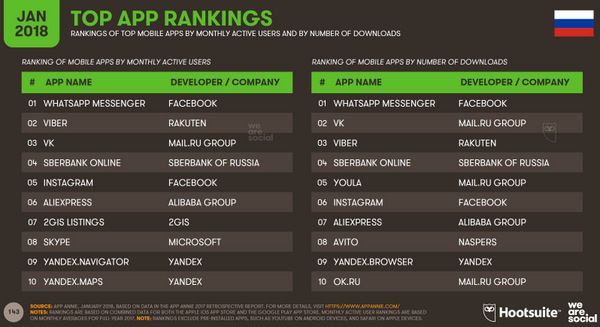 To learn more about Russia or to inquire about Zenlayer's computing and networking infrastructure in Russia, please contact us here.