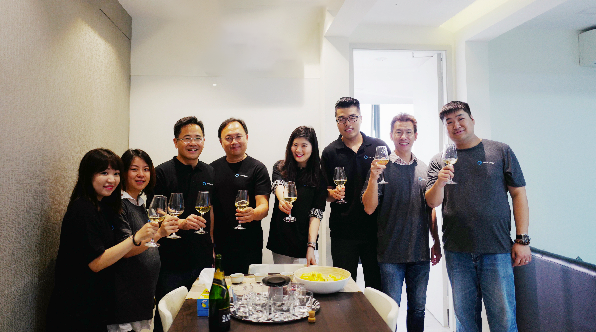 After a period of rapid growth, Zenlayer has launched its seventh international office in Singapore. The new locale will enable better service to clients in the APAC region and represents a key part of our strategy to build deeper relationships with local carriers and data center providers.
Zenlayer hosted an opening reception on February 20 and invited partners and clients to celebrate the new venture. We were delighted to be joined by guests from Telin Singapore, YoungJoy, WIFI and Garena, among others.
"Singapore forms the APAC core network of our global private backbone, along with Hong Kong, Shanghai, Beijing, Tokyo and Taipei. Today, we have three major data centers in Singapore and 24 points of presence in Southeast Asia, which reflects our business commitment to the region," says Joe Zhu, CEO and Founder of Zenlayer.
Singapore was selected due to its position as a major tech hub and Zenlayer's continuing business growth in the country. Home to 15 submarine cable systems, it serves as a major intersection of international sea and land cables. Moreover, Singapore consistently ranks in the world's top ten countries with high-speed broadband. Recent studies revealed that the country carries more than half of third-party data center storage in Southeast Asia, and over 50% of Southeast Asian carrier-neutral data centers are located in Singapore. It's also the second largest gateway for enterprises to expand into China and vice versa.
"This new office makes it possible for us to interface with clients, meet Singaporean partners and support ongoing projects in the region. We look forward to extending edge cloud services to more businesses through this fast-growth Internet region."