Reach 85% of the world's internet population in under 25 milliseconds from just $79*/mo.

Gear up for your upcoming edge deployments with our exclusive volume pricing! Pay a single, fixed rate per region based on server specifications. Lock in your special rate up to 70% off Zenlayer Bare Metal now and enjoy flexible activation in 2024. 
Designed for performance, speed, and reliability, Zenlayer Bare Metal combines the power of dedicated servers with the flexibility of the cloud. Deploy closer to users to drastically lower latency and improve digital experiences.
Take advantage of our time-limited offer to unleash the full potential of your application and services at incredible prices—don't miss out!
Zenlayer Bare Metal features:


Unlock unbeatable performance at unbeatable prices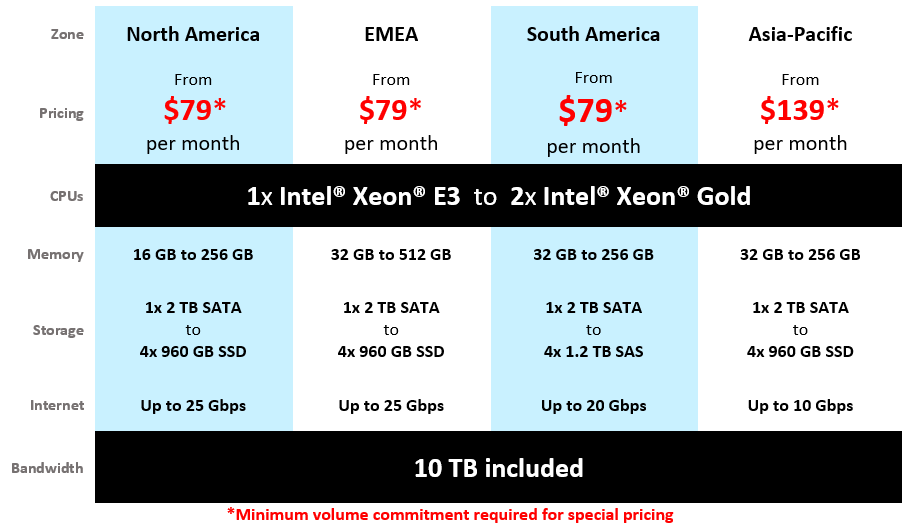 See Zenlayer Bare Metal in action
Gaming
A global gaming platform rapidly expands its global footprint with Zenlayer Bare Metal.
Read more
Livestreaming
ZEGO CLOUD, a real-time media company, enhances global user experience with Zenlayer Bare Metal.
Read more 
VPN
A global VPN provider expands to APAC to add locations and maximize availability with Zenlayer Bare Metal.
Read more
Education
An e-learning company cuts latency for seamless interactive learning experiences with Zenlayer Bare metal
Read more