We've recently enabled changes to be made to the specification of deployed virtual machines (VMs) on zenConsole. Previously, specifications that were chosen prior to the deployment of a VM instance could not be upgraded or downgraded after the instance was deployed.
We hope that this added functionality helps you get even more flexibility, scalability, and cost efficiency out of your Zenlayer VMs. 
Why would I want to change my VM's specifications?
• Resource optimization – allocate resources where they're needed most to ensure each instance has sufficient processing power and memory without having to reconfigure storage

• Scaling and cost alignment – rightsize your instances based on changing needs and demand to maximize cost efficiency

• Testing and development – create environments for debugging, load testing, integrations, etc. depending on the stage of development

• Compliance – adjust specifications to meet industry-specific regulatory standards and requirements 
How do I change my VM's specifications?
Modifying your Zenlayer VM's specifications is quick and easy. 
1. Navigate to the list of your VM instances by clicking on Virtual Machine under Resource Overview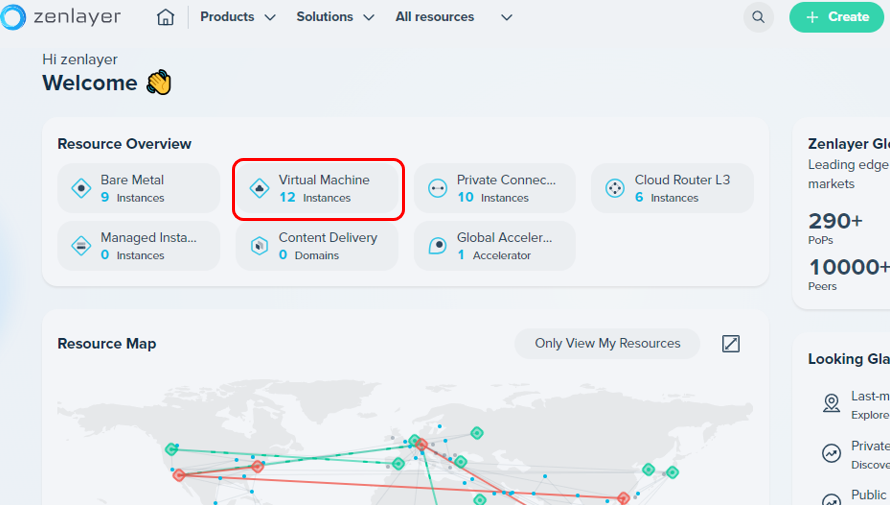 2. On this page, you'll see all of your available Zenlayer VM instances. Locate the instance for which you'd like to change the specifications, then click on the three dots (…) to the right-most column of the module to bring up the action menu. Click on Instance Settings, then Change Specifications in the sub-menu that appears.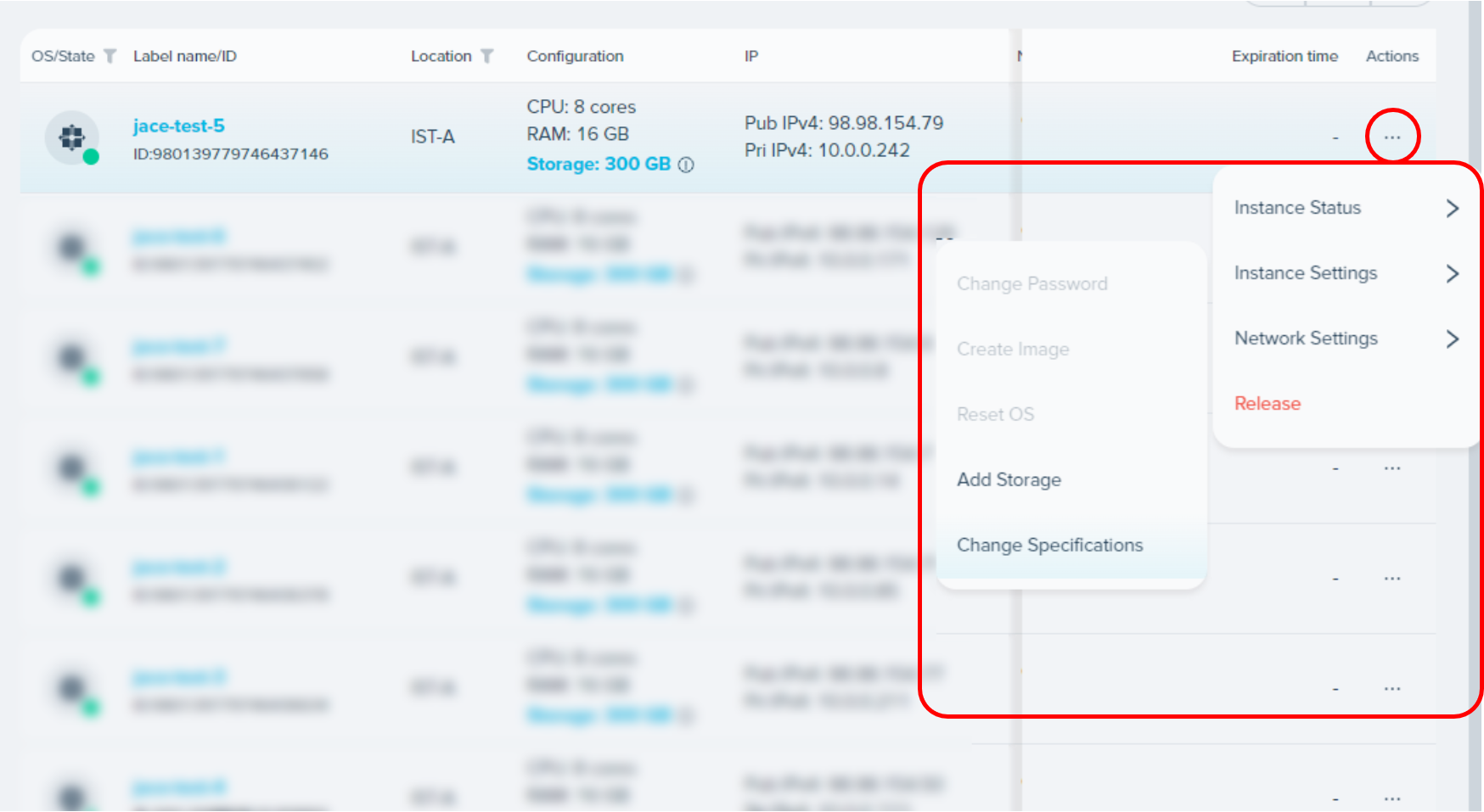 3. You'll be greeted with the Change Specifications module. Here, you'll see the available specifications for your selected instance. Click on the circle to the left of your desired specification to mark your selection, then check over your order summary. 
Below your total, you'll spot a message informing you that new changes will take effect immediately. Be sure to click on the circle next to Check and auto restart your instance to acknowledge that your instance will be restarted for the changes to take effect.
If everything looks good, click on Confirm Changes to complete your order.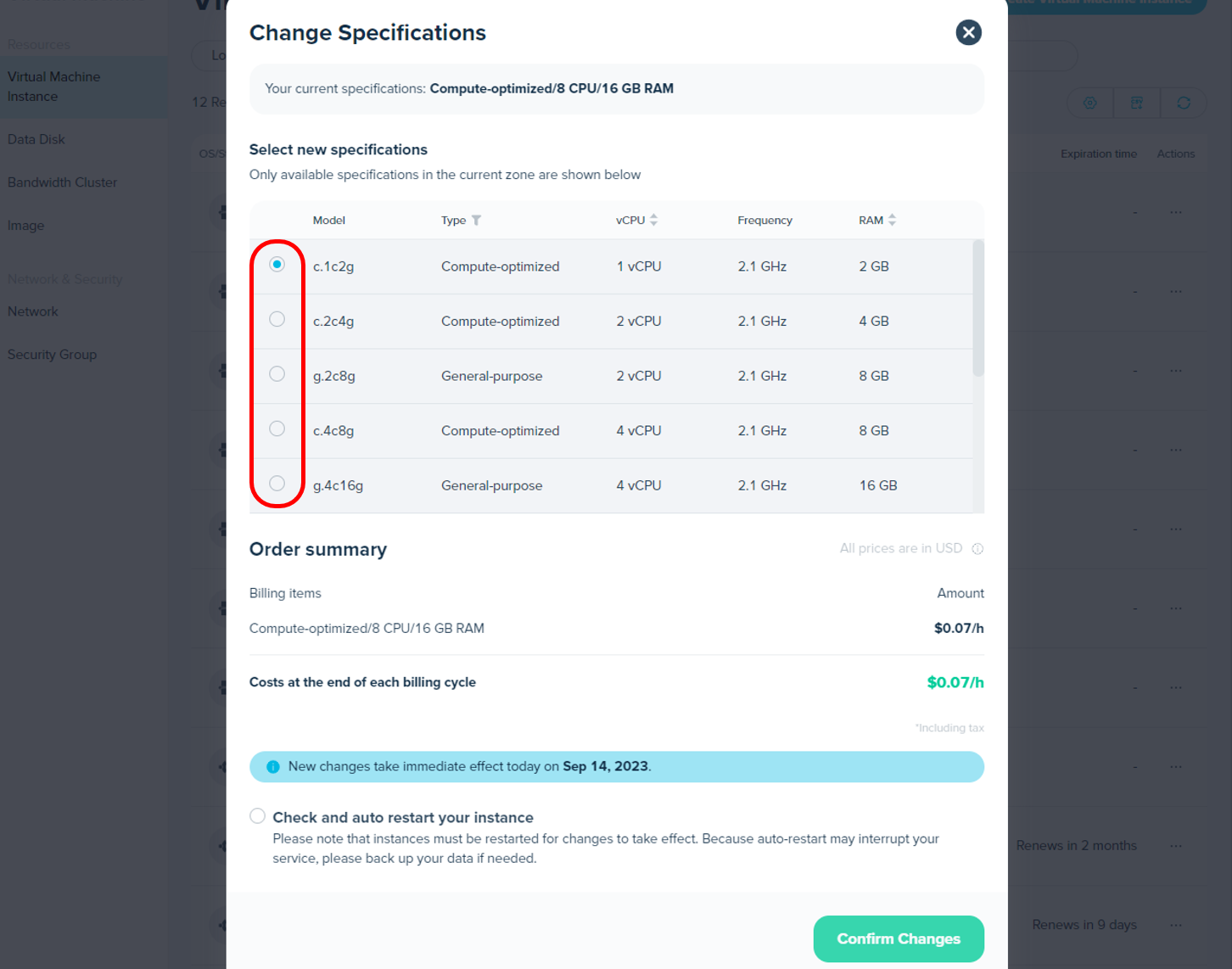 Try Zenlayer VM today
Get more flexibility and keep your business agile. Run your applications close to your end users for more responsive digital interactions and upgrade their experience further with our ultra-low latency network. It takes just a few clicks to provision your Zenlayer VM on zenConsole, and you'll instantly get a high-performance instance without deploying any infrastructure.
You can count on our global network of 280+ points of presence (PoPs) and 10,000+ peers to help you bring your apps and services close to your users for silky smooth digital experiences, no matter where they are. To get started, talk to a solution expert today.
For the fastest service, check out zenConsole!